Jayma Mays' Reddish Hair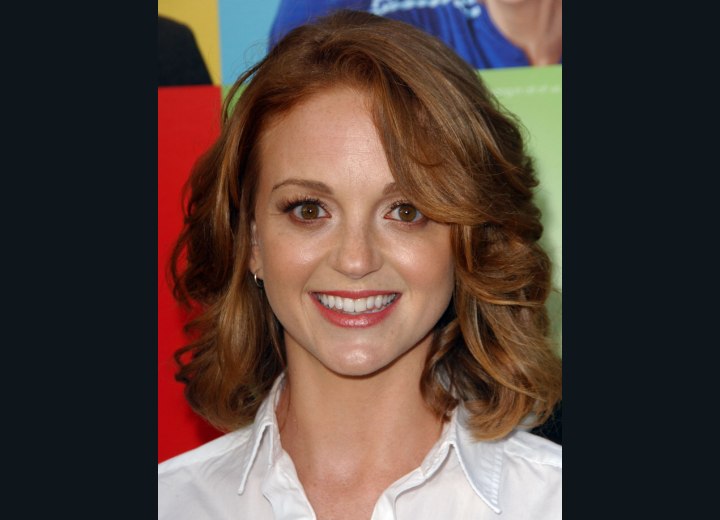 ↓ More Photos ↓

Jayma Mays has medium length reddish brown hair with tones of golden streaks throughout her long layers. Her hair goes over one side and dips slightly over her eye and then joins in with the coils on the sides that have been styled away from her face.



Her flattering reddish hair color brings out the warmth in her eyes and gives the appearance of a coppery color. The haircut barely touches her shoulders so it doesn't drag her face down or limit her hairstyles.

Light is right, with Jayma when it comes to make-up because not only would she pass for the girl next door, but an attractive one. Her brows have been finely shaped, there is light shadow and eyeliner, light lashes and mascara, barely any blush if any and a neutral pink lip tint.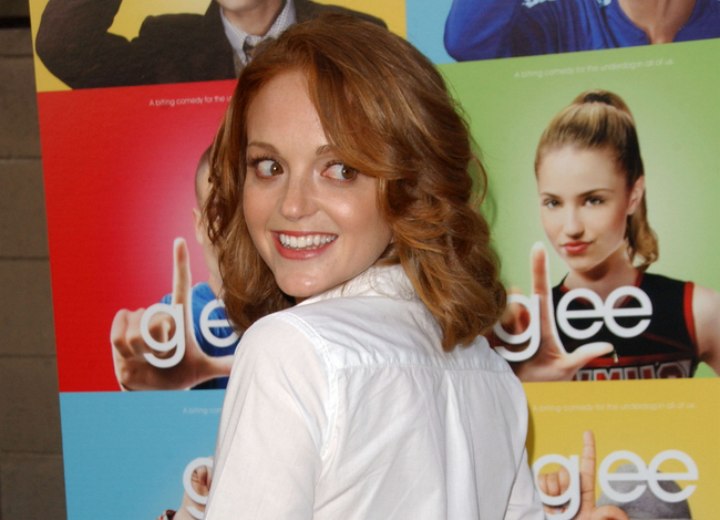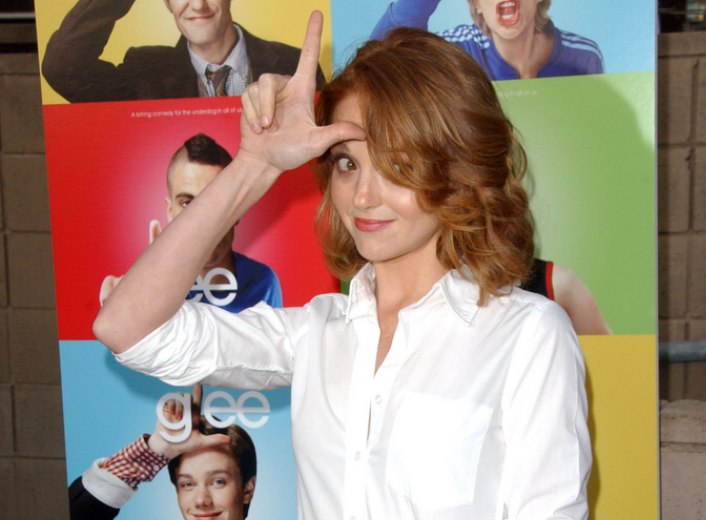 See also:
More medium hairstyles