Emma Roberts & Chris Pine Hair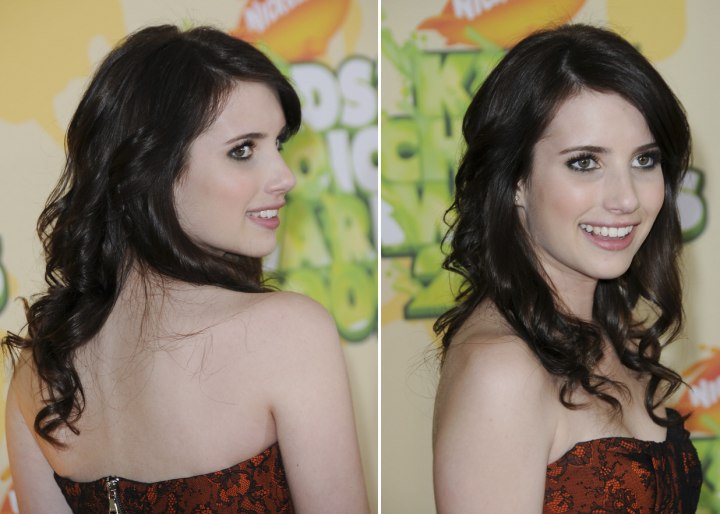 Emma Roberts

Emma Roberts has that soft genteel appearance that many southern ladies have in the USA. They often guard their milky skin from the harsh sunrays in the south and many wouldn't be caught dead with a tan.



With her short swift part in her dark brunette hair there begins the flow of many a ringlet. If she really wanted to look like a southern bell, all she would have to do is bring her sides to the back and fasten them securely. This would allow for her curls to group together while resting upon her back.

A good ending would be to have a light bronze tatted shawl with gold specks over her shoulders and a matching smoky quartz broach and earrings. How positively stunning!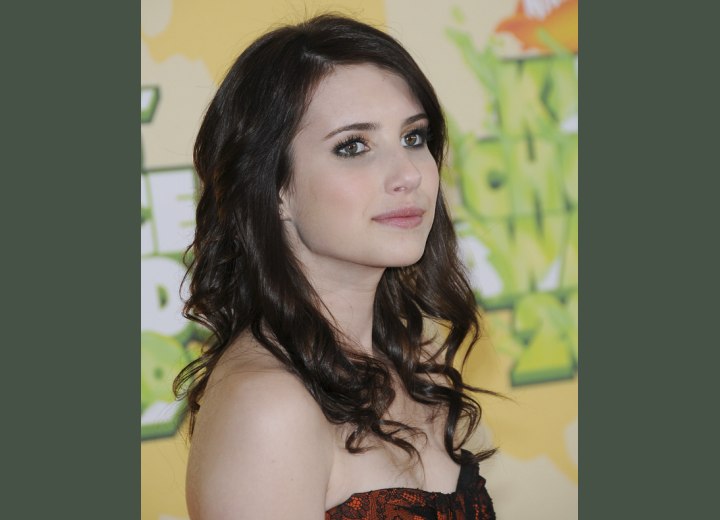 Emma's fair skin strikes a fancy with her beautiful eyes. She is wearing light and medium muted shadows, lashes, mascara, liner, a bare hint of pink blush and neutrally transparent lip tint.

Chris Pine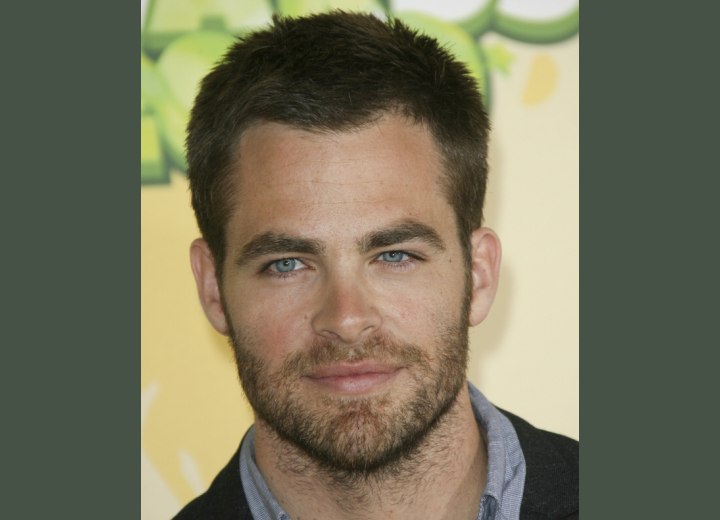 Chris Pine is wearing the latest trend of, "I need a shave, but I know you love me this way look." So, why should he be clean shaven? Another blue eyed dreamer from fantasy land brings plenty of savvy to his photograph.

His hairstyle is another story. He is wearing a real man's man haircut with close clips up along the sides and the back. The top finds his length just a tad longer with plenty of movement that reveals the distinct patterns of his hair growth, with some over, others up and even some leaning toward the face a bit.

Chris indeed, looks like he should just put on his black leather jacket and get on his hog and ride the wind. Vaaarooom.

Photos by PR Photos