Isla Fisher's Braided Hair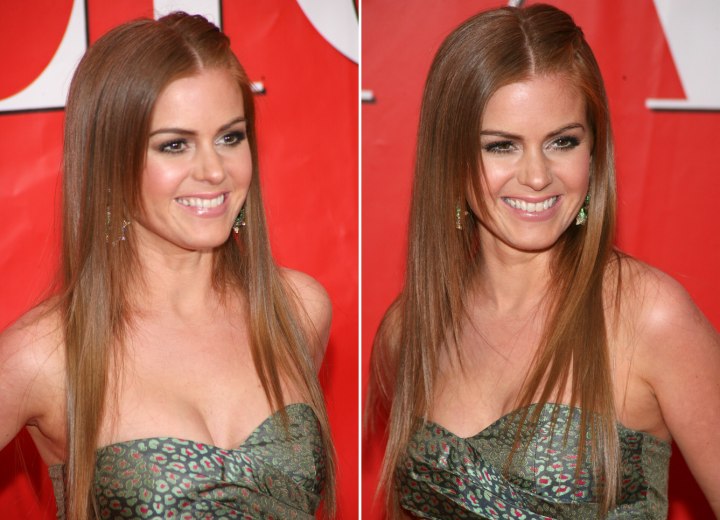 (Scroll down for more photos ↓)

Isla Fisher has light brown hair with caramel panels glazed throughout her style. The long hair appears to be textured on the ends with angles on the sides. Fashioned with a middle part, one section is beautifully brought over and braided to wind about the top, then fall along the back.



Braids can bring a stunning review and a touch of uniqueness when searching for something different to bring out the best features in a person. When in doubt, braid. The braid also gives a dressier appearance to attend with the strapless dress Isla is wearing. A flat iron will assist to straighten the hair, with straightening products and smoothing serum afterwards.

Isla's make-up has heavy eyeliner on both the upper lid and bottom beneath the eye, light and dark blended shadows, filled brows, lashes and mascara, touches of blush and light pink lip tint. Isla brings out the best of her eyes with the blending of the shadows. She can afford to line her eyes with dark liner because of the size and structure of them.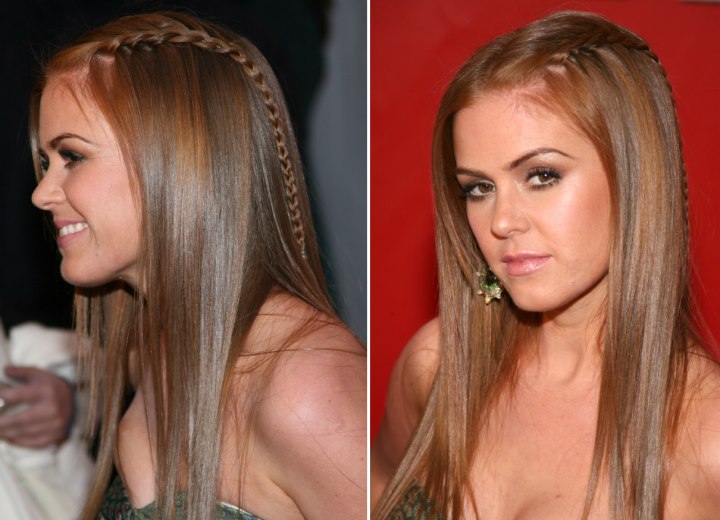 Tip: If you have good sized eyes, feel free to experiment with eyeliner to see what black will do for you. If your eyes are a bit too close together, first apply concealor in the corners, then select an off white shadow to blend on top. This will widen your eyes.

If they are too far apart, use dark eyeliner to line the inward corners and this will help bring them together. If your eyes are exceptionally far apart, blend in some medium shadow where your eyes begin on the lid.

Photos by PR Photos