Jennie Garth & Rachelle Lefèvre
Rachelle Lefèvre - 11/17/2008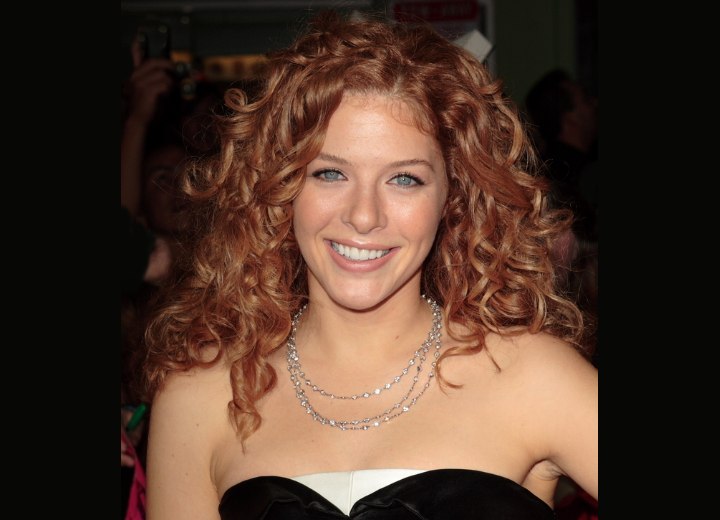 Click to enlarge

Rachelle Lefèvre has a blaze of reddish/brown/blonde hair that cleverly brings out her striking blue eyes. An abundance of swirls of curls are displayed over one another in piles of sexy feminine twisty loops. If you are coveting the massive volume we see on Ms. Rachelle, have your hair fashioned in long layers and purchase a good medium to small sized coiling iron. Begin curling your hair in small sections along the bottom in the back in vertical portions and work your way upward, row by row, until you have completed your curls. Do not bother to comb the curls out, as the curls would not be quite as defined.

Another option is to have a body wave, in this way your curls will last. Rachelle's selection of color is an excellent choice for her skin and eyes and I can not think of a better color for her to wear! Her black dress that has a burst of white on the top is also another classy addition to her image.

Jennie Garth - 11/17/2008


Jennie Garth is giving us a real treat with her smooth fine lines that began with the small simple part on the side. Her hair is practically all one length and this is why we see the large rounded bulk along the sides and the back. There are several options to arrive at this style and rolling with conventional rollers would not only be healthier for your hair but have more punch behind the whole staying process of the hairstyle.

Spritz your setting lotion and roll medium sized rollers measuring under from the part; then about half way, roll the rest of the rollers vertically toward the face. When dry, brush out vigorously with a firm natural bristled brush bringing the hair over to the side and allowing the hair to fluff up as pictured and bring the hair on the other side behind the ear and fasten with a hair ornament in which case Jennie's choice is the black flower. Experiment with your hair. You never know what you can do, until you go for it!