Poppy Montgomery's Hair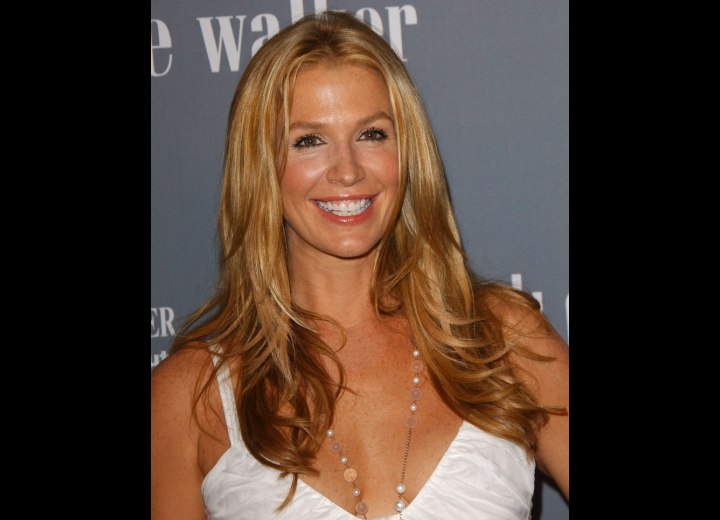 (Scroll down for more photos ↓)

Poppy Montgomery displays flamboyant hair colors of golden reds, creamy blonde and touches of warm brown. The end results are totally captivating and a complete scene stealer in everyone's eyes.



A central division along the top of her long hair transcends into long layers that have been blown dry. The use of a flat or large curling iron in medium sections can obtain this type of curl when thermo styling is generously applied and dressed with a smoothing crème for the distinct lines that we see in the photos.

Plenty of gloss is also needed to protect this colorful image and for the shine that goes so well with the transparent tones of the make-up Poppy has chosen to wear. Brown eyes are played up with a darker eye liner and a lighter shadow. Bronzing gives hints of a healthy tan and is complimented by a muted lip tint that promotes Poppy's healthy glow.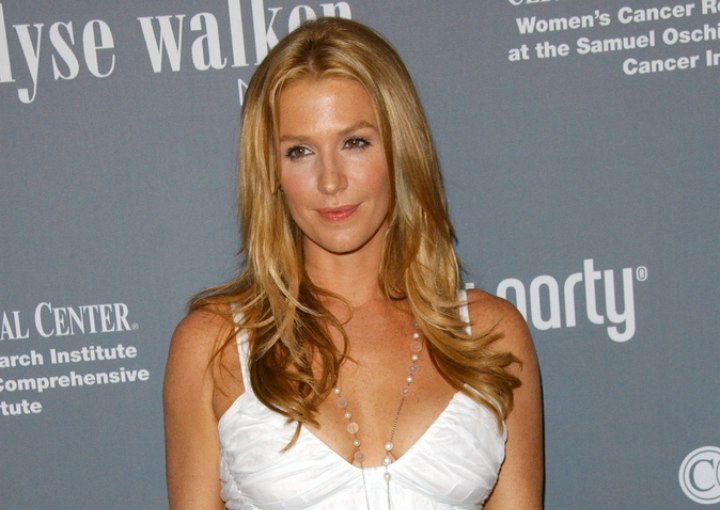 Photos by PR Photos