Sharon Stone's Short Hair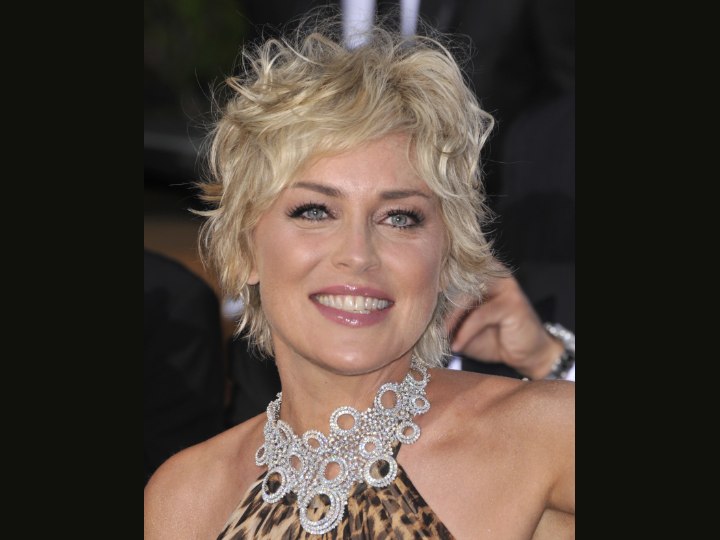 Sharon Stone wears a short and ruffled shag haircut with straight sections, loops, curls in disheveled disarray and small tweaks along the nape of her neck.



This portrays our celebrity completely stunning with her platinum colored hair. The perfect cut and a light body wave will capture this image for your own.

Having fair skin with a tan, Sharon wears generous amounts of bronzer, smoky shadow, eyeliner up and down, mascara, brushed brows and neutral pinkish lilac lip tint.

Most unusual is Sharon's combination of the leopard top that is connected to the silver crocheted necklace design around her neck. So beautiful Sharon! Just remember, what looks good on a celebrity doesn't necessarily mean that it would look that good on you.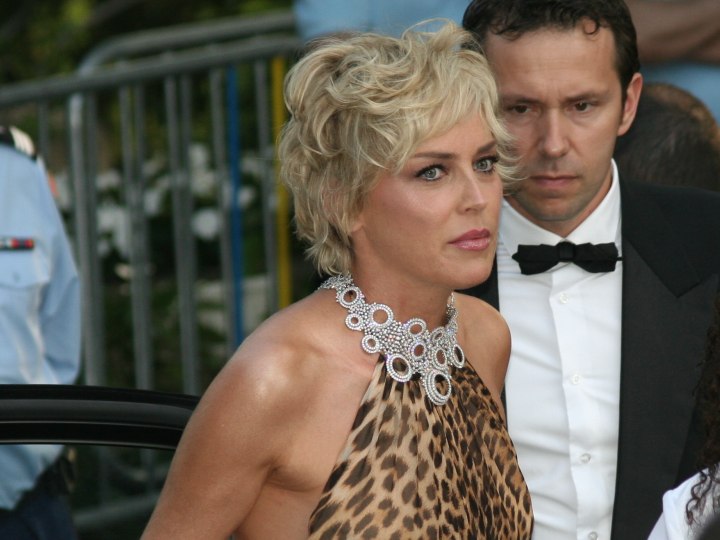 Be realistic in your self valuation and use your best friend to give you some honest reviews about your looks and where you need improvement. You can also use your children to critique your appearance, they are often painfully honest.