Gemma Atkinson's Hair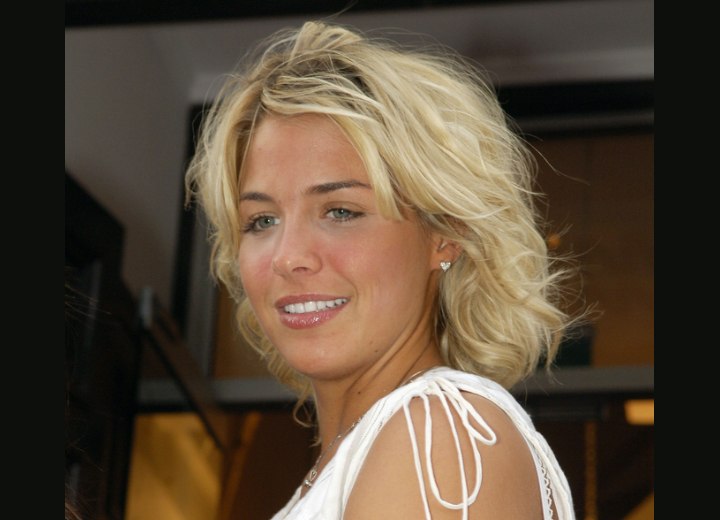 ↓ More Photos ↓

Gemma Atkinson is a British actress and top model. Her face is a popular image among many of the successful magazines, in the UK.



Her hair is cut just a tad up from her shoulders and in just enough layers to give it volume and a bit of bounce. We can see the outer layer of her hair shaft is a little bit drier and straighter than what is pictured underneath and that is because the top of our hair is exposed to all of the elements in our climate, such as the sun, wind and pollution. The hair underneath is protected by the rest of the hair that is on top.

There is a strong possibility that Gemma is using bleach on her hair to achieve her light platinum blonde color and if we look closely we can see very thin slices of a darker blonde given for contrast. Gemma has nice skin tones for this shade of blonde and can wear it very well. One of the things to remember is the heavy moisturizers applied to her hair on a regular schedule to combat the frizzy look and dryness.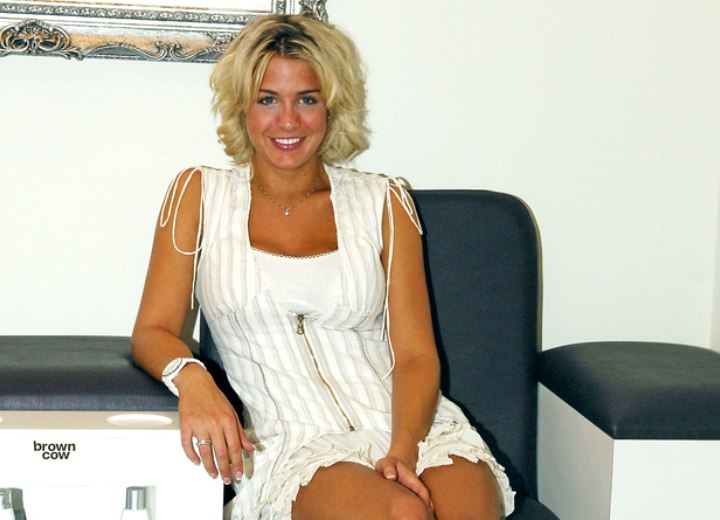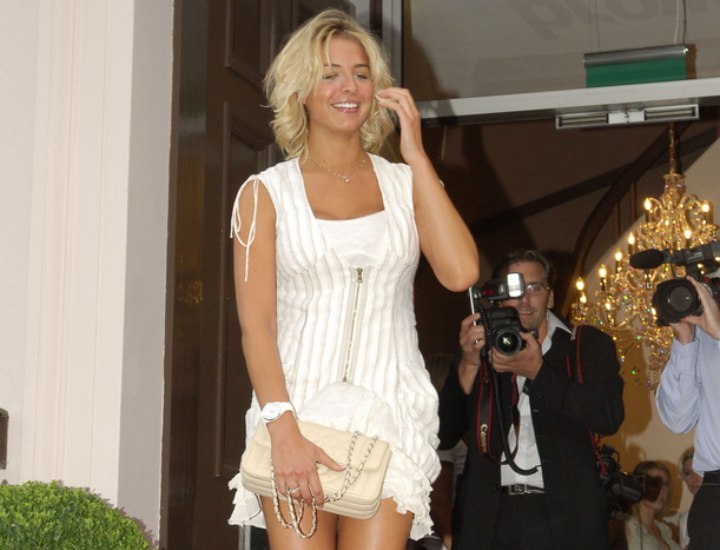 See also:
More medium hairstyles