Melody Thomas Scott & Terri Columbino Hairstyles
34th Annual Daytime Emmy Awards - 06/15/2007


Ever watched Melody Thomas Scott play Nikki on The Young and Restless? Nikki gets into trouble just by breathing on that soap, it is usually one adventure after another.

Normally, Melody has worn her hair long and blonde. Here we see it short and in layers. It looks like her hair may be a brownish color in the back with slices of thin brown in her blonde hair. Her hair is styled in smooth wisps that are irregularly flipped up where her hair desires. The top goes over to the side in a carefree way that gives character to her style and a small portion falls upon her forehead called bangs. This style lends room for Melody to give attention to her lovely earrings. This is important, when you are thinking about a new updo. Think about all those earrings you want to wear and be sure and make room for them, when you get that haircut. The perfect haircut will give stage to your earrings and both will compliment each other.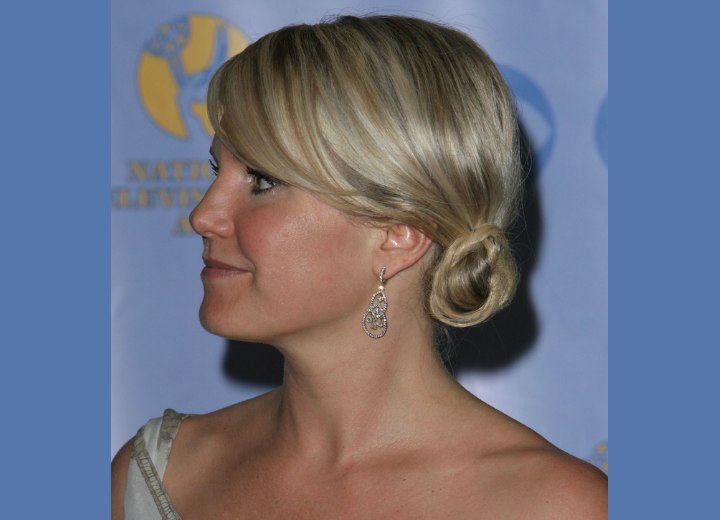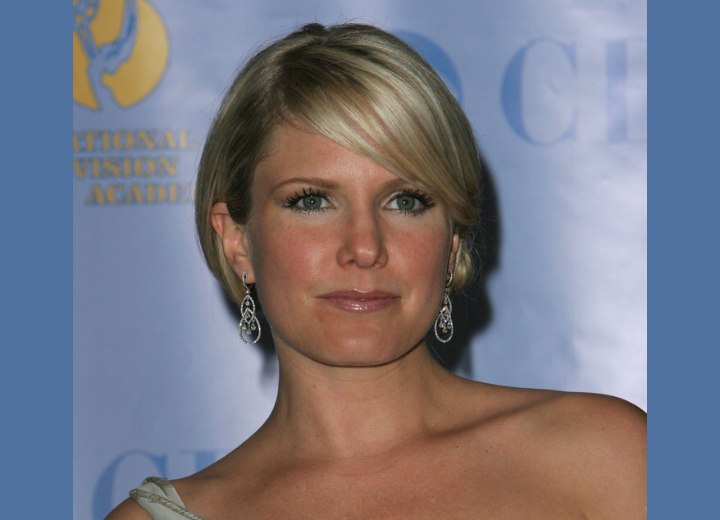 (Click to enlarge)

Terri Columbino portrays Katie on the soap opera As the World Turns. Her long blonde hair has darker slices mixing throughout her hair and has been styled back into an almost Grecian style as all the hair has been combed into a spot in the lower back section of her head and made into a type of a chignon, then partly braided and coiled gently around to look as if it is staying there without a pin. All the hairpins are tucked under the coils. Her top is smoothed over her head and partly covers her forehead. When you look at her dress and her hairstyle, this is truly a Grecian statement Terri is making along with the accessory of her earrings that go so well with her evening gown and hairstyle. The only thing I would change, would be to run out and buy Terri a necklace to go with her earrings and dress.