Hair with Airy Volume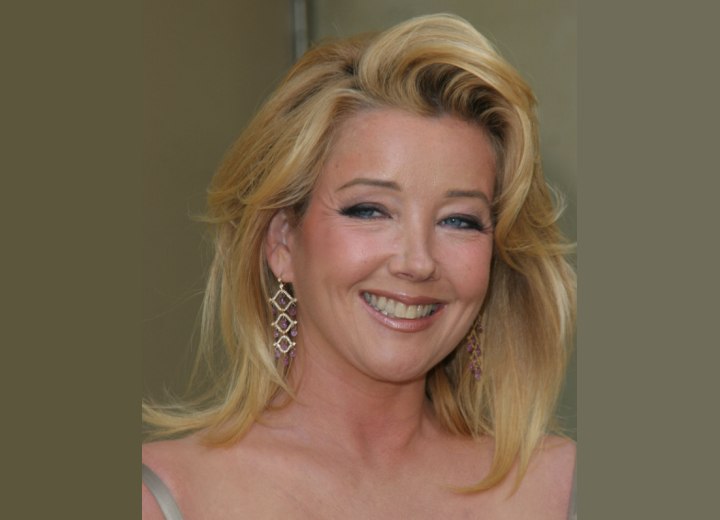 Click to enlarge

A picture of sophistication Soap Opera star Melody Thomas Scott floated down the red carpet at the 32nd annual Daytime Emmy Awards in Los Angeles on May 14th, 2005. With hair like that it does not matter what you wear, it just radiates luxury.

Wondering how to get all this airy volume? The base is a shoulder length cut with a few long layers and slightly textured ends. The top layer touches the cheekbones and gives enough length to turn into a fluffy quiff. After treating with strong hold mousse the damp hair is blow dried over a large round brush. Work in the volume by pulling the hair up and drying from underneath. As a finishing touch tease the hair at the roots and gently smooth the top hair over it. Fixate with hairspray.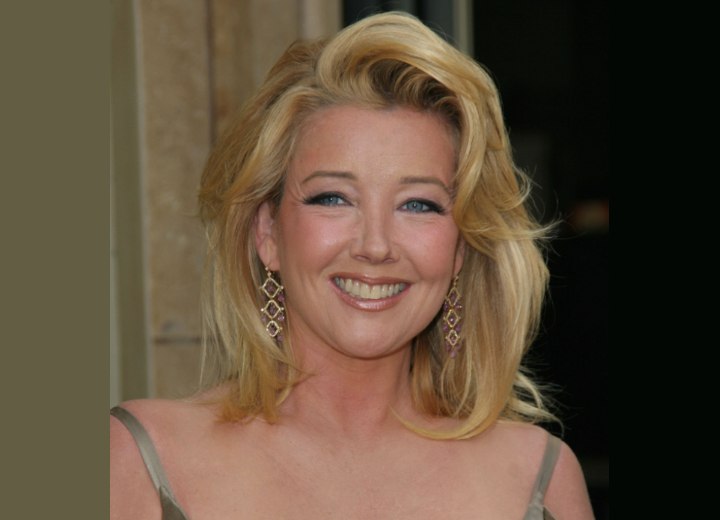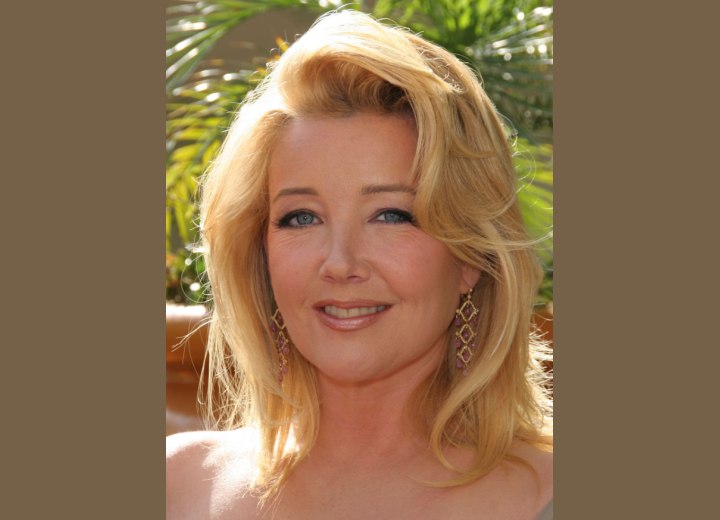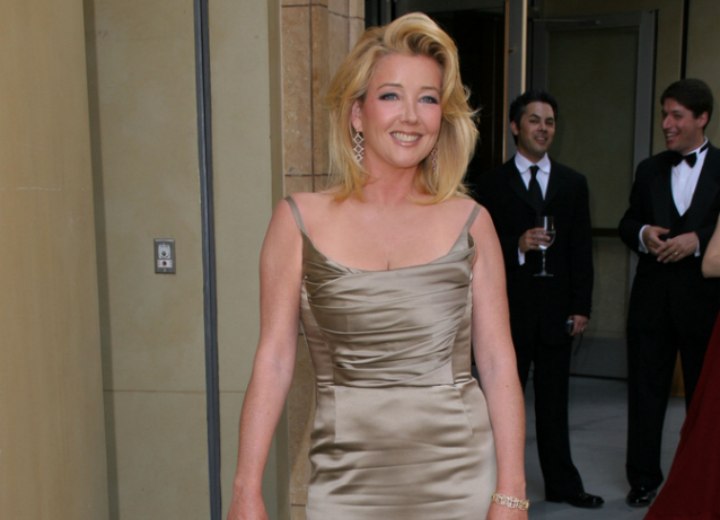 More Melody Thomas Scott Hairstyles