Jane Krakowski's Hair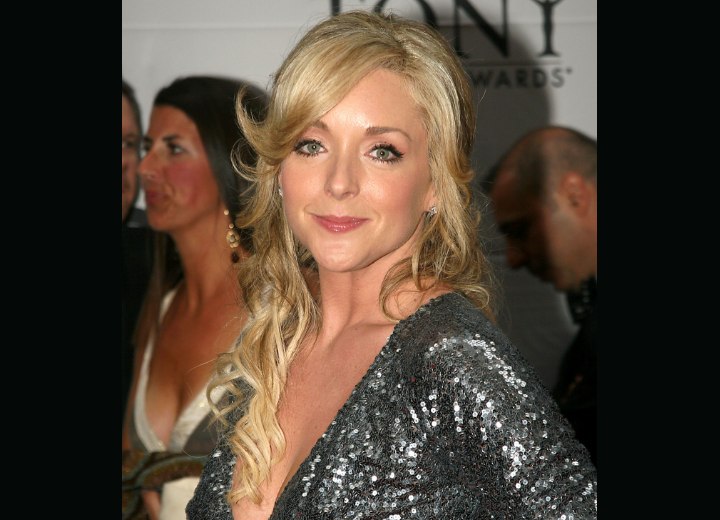 Jane Krakowski's career began to blossom when she got her role in Search for Tomorrow playing Teresa Rebecca Kendall back in 1984.

She is wearing her long hair with a side part and the top brushed smoothly over to the side to mix in with the rest of her hair. The lower longer areas have been curled with the curling iron and left to hang, coiling below her shoulders and the top of her sides are pulled back to give more notice to her pretty face. Her hair color is a combination of light browns and blondes extending a softness where needed.

She is wearing a light to medium gray sparkly dress that has a lengthy severe V-front. Let's picture Jane with all of her hair piled in swirls around the back, for this dressy affair she is attending. Place one finger on each side of her face. Can you envision this?

Let's give her black smoky quartz earrings and a large necklace to match and bring up the V in the front about 30 cm. In that way, her necklace would be more noticeable and draw attention to her face.