Jane Fonda's Hair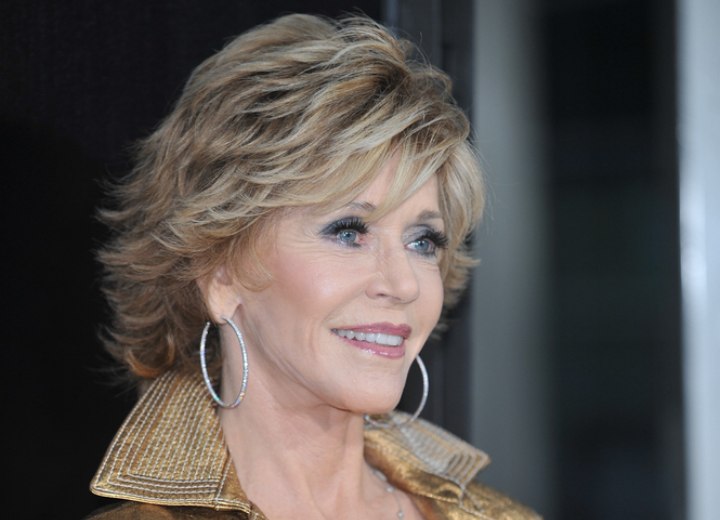 ↓ More Photos ↓

Jane Fonda wears her hair styled in a short shag with all of the ends going upwards. Her top is tweaked for height. If we look at our celebrity's hair, we should be able to tell she has a small natural wave that helps her hair stand up and out the way she desires.



She would be the first to tell you, it is always the haircut that is the most important thing. Color is great, but unless you have a good haircut; your hair color will not look as appealing as you would like, because the whole style will lay awkwardly and as a result grow out gawky.

There are different tones of blonde that have been foiled into Ms. Fonda's hair with a goodly amount of dark new growth left for depth. This is important to have on select women because they need to have that shadow around their face instead of so much lightness. The shadow of their own dark hair usually brings out their eyes more.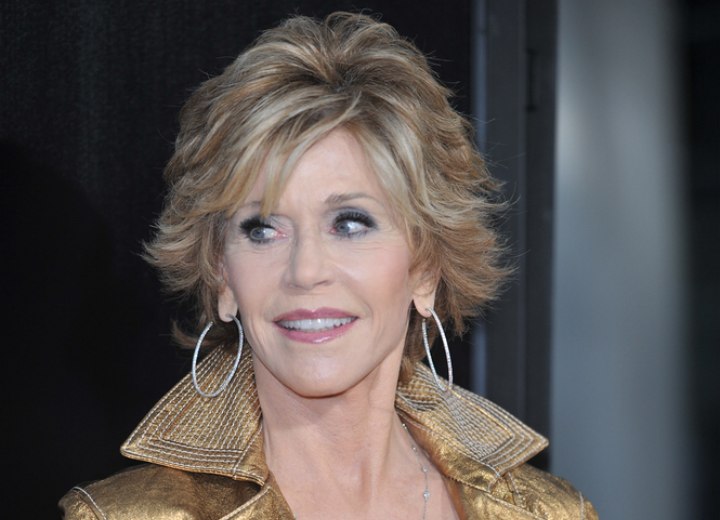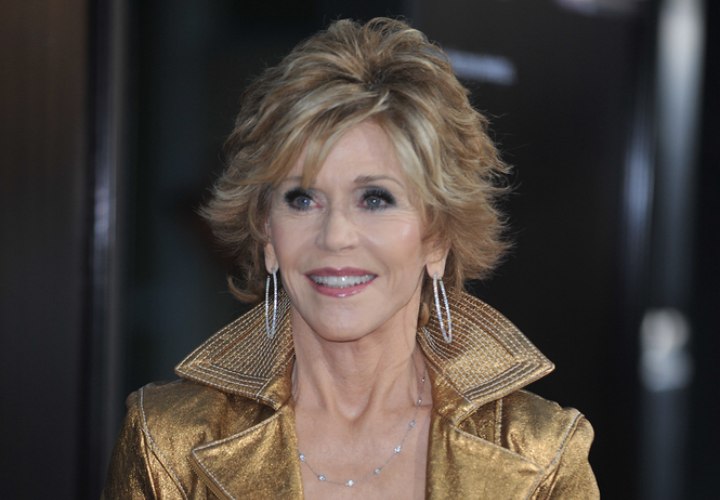 See also:
More medium hairstyles