Lorielle New's Topknot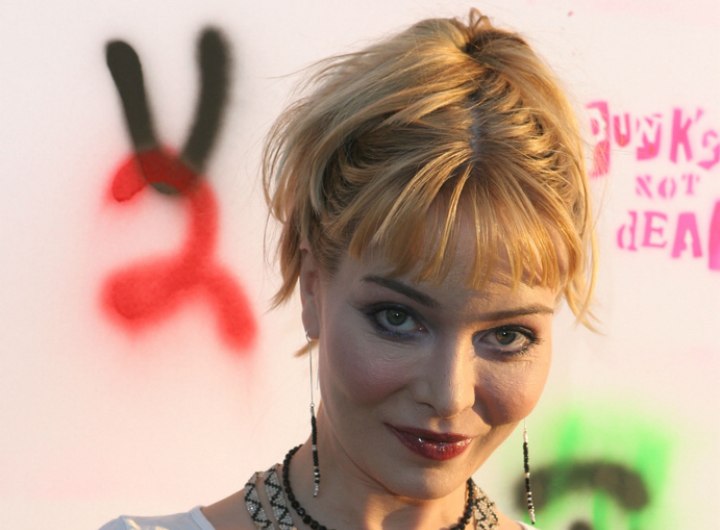 ↓ More Photos ↓

Actress Lorielle New has been busy playing in a series of movies nonstop. She is wearing her long hair up and into a topknot that is splayed around in her crown. Her hair color is a golden strawberry blonde with other pale blonde and caramel streaks that bring a natural looking touch to her image.



This hairstyle is a self do, if this appeals to you. Brush all of your hair up and secure in a hair band, bring the top underneath the hair band while making a hole to bring it through. The hair will go through the hole and under the hair band and finally making an opening above the band, bring it all out.

Remember, turn the hair under the band, digging a tunnel under and going upward behind the hair band. This is so simple, once you get it, you will never stop using this method.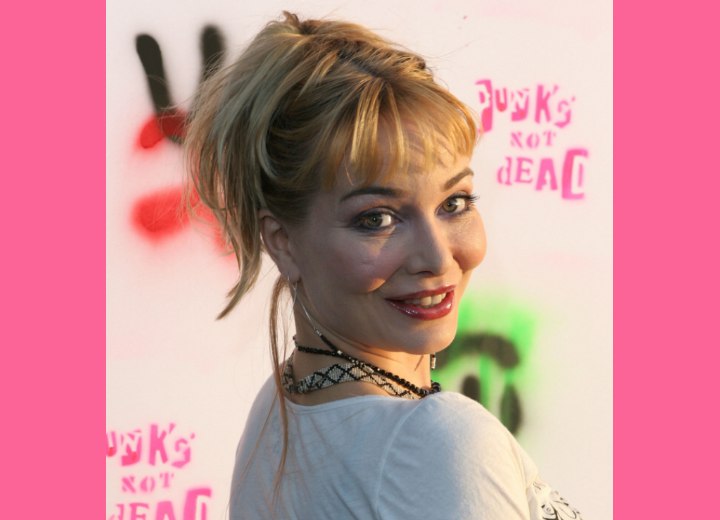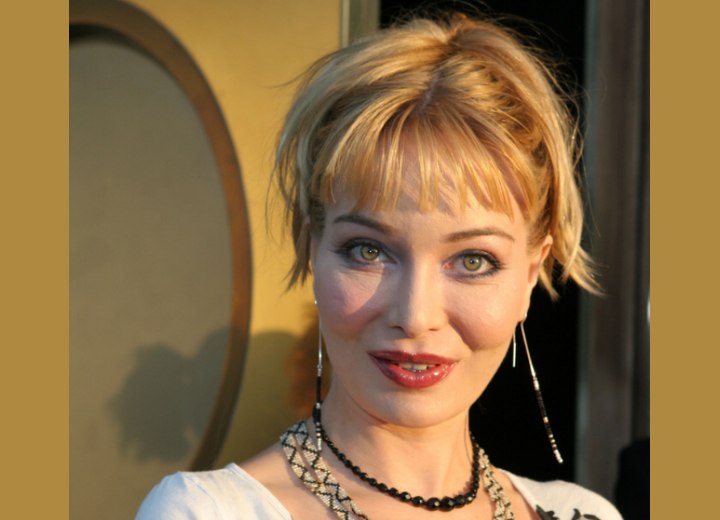 See also:
More updos