Jaime Ann Brown's Hair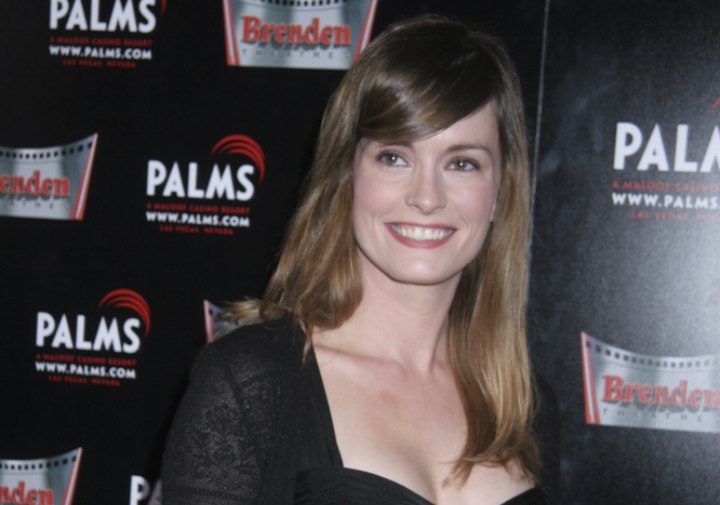 ↓ More Photos ↓

Celebrity girl Jaime Ann Brown styles her long brown hair as straight as she can get it, with only a minimal amount of roundness. The top has been pulled tightly over to one side and tucked underneath some of the side hair to hide the ends.

Her hair has thin golden streaks to give a subtle contrast to it. The darker area of her hair is on the top and lighter on the ends. Chances are, she has been growing out her own hair and then, decided to have foils on the top for less attention of the new growth. That's ok, Jaime; we've all been there and done the same thing a time or two.