Owen Wilson Hair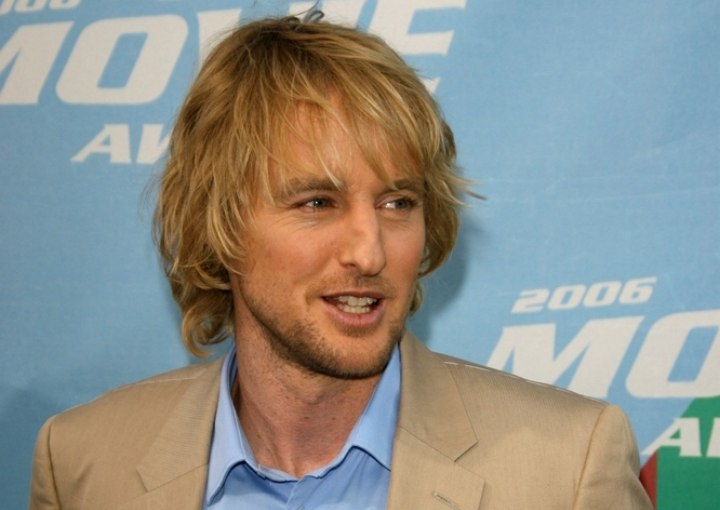 Owen Wilson, probably best known for his role alongside Jackie Chan in "Shanghai Noon" and "Shanghai Knights" is a popular actor in comedic and action-oriented roles. He is likely to turn up nearly anywhere, as he works a lot.

Owen's look is basically a hybrid circle-cut/long-layered cut. His thin, wavy hair is styled forward to conceal a rapidly receding hairline to good effect. The cut is great for those with most hair textures and straight to wavy types. It may not be good for those who have round faces and heavier body types.



The Cut: Create this cut by sectioning the hair in seven sections and leave down a 1/2 inch perimeter all around the head. Determine your desired length and cut markers for those lengths at the bangs area and at the nape of the neck. Cut the perimeter lengths from center front to each side, and from center back to each side, in turn, blending the lengths where they meet at the point below the ears.

Take down the sections in half measure and cut the hair into uniform layers using a traveling guide. Do this with the side sections, nape sections and the lower halves of the crown sections. The upper halves of the crown sections and the top section are to be lifted to completely vertical positioning (180-degree elevation) and cut using a stationary guide. Use a razor tool to soften and blend the lengths as desired and for added texture.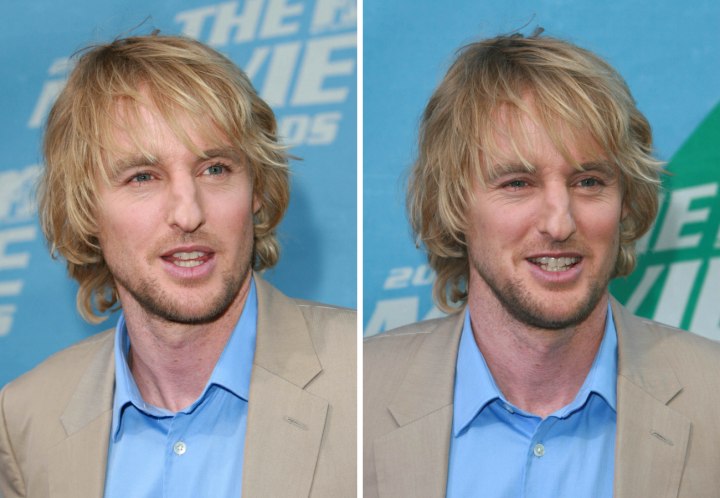 The Style: After shampooing and conditioning, the hair should be sprayed with leave-in conditioner and a very light styling product such as mousse. At this point, you should use your blow-dryer and dry the hair to a mostly dry state, directing the airflow in the direction of the hair's growth, so as to maintain a smoother finish to the style.

Once the hair is mostly dry, use a small amount of smoothing serum spread between the hand s and fingers and work it through the hair to create a finger-combed look.

Stacy - Hair Stylist ©Hairfinder.com
Photos by PR Photos

See also: More Hairstyles of Male Celebrities