Rosemarie DeWitt Hairstyle

On October 2nd 2012, Rosemarie DeWitt appeared at the Los Angeles premiere of "Nobody Walks", making an impression with her long brunette hair layered and textured into wavy tendrils that taper to a vaguely bohemian style. The haircut features her ever-present fringe which curves smoothly into the sideline lengths, and includes a subtle hombre effect in the color as the end lengths grow slightly lighter in hue from longer sun exposure.

The styling is smooth in the top sections and tousled to create extra volume. Her make-up accentuates the look with a light definition in the eyes and featuring a neutral palette with soft tones in cheek color and a glossy lip finish.

She wears a long-sleeved, dusty rose, knee-length, tailored dress with squared shoulders, and a pencil skirt. Paired with black pumps and a simple ring on her index finger, the look is simplistic and chic.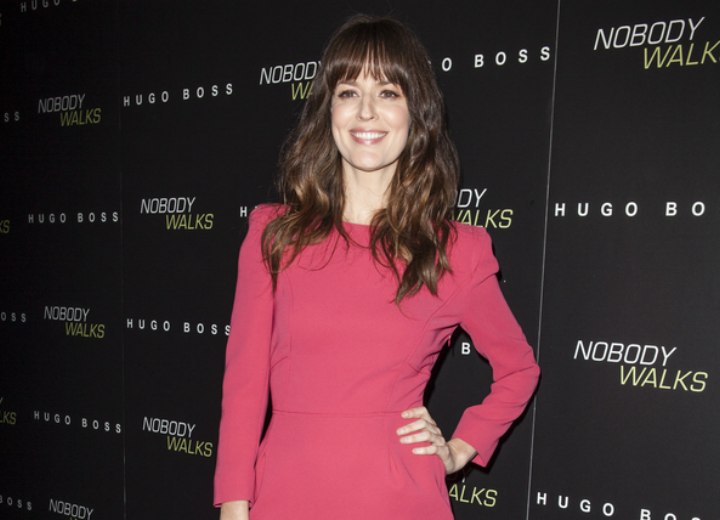 Related Post:
More Rosemarie DeWitt hairstyles