Rihanna's Closely Clipped Hair

Being the grand artist that she is, Rihanna showed up at the Recording Academy with Clive Davis presenting the annual Pre-Grammy Gala on January 30, 2010 at Beverly Hills, California and wasn't a bit timid with her new hairstyle.

Her hair was closely clipped upon the sides and the back and went all the way up into her crown. The top was colored into a bronzy gold and then backcombed to stand up and go back, using generous amounts of styling spray.

Rihanna's makeup finds a good blending with her foundation and light brows. She is wearing heavy eyeliner, lashes and mascara, a smoky silver eye shadow, bronzing and a light neutral pink lip tint.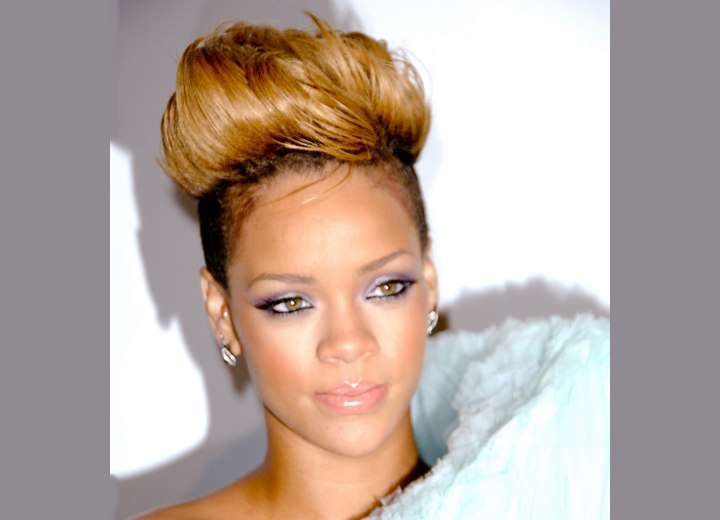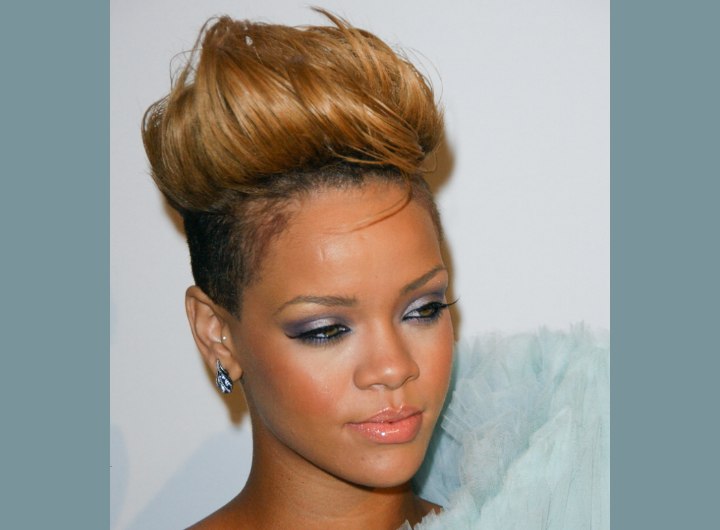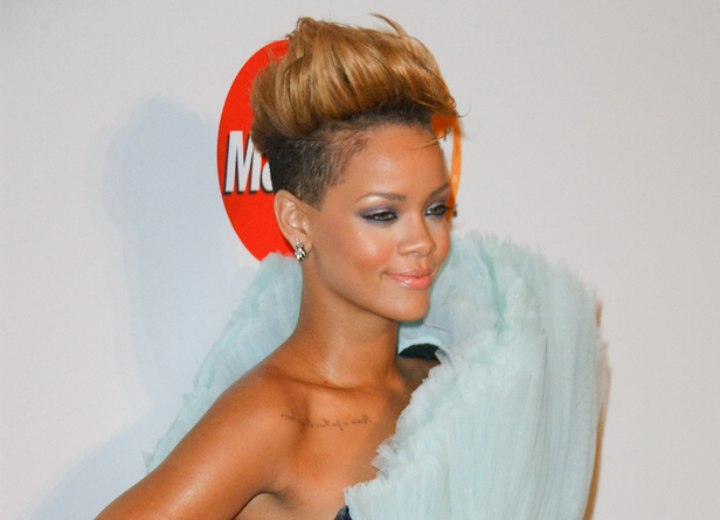 Related Posts:
More Rihanna Hairstyles
Clipper cutting techniques