Rihanna with Long Hair

Singing sensation Rihanna is known for her sassy hairstyles. At the Kid's Choice Awards on April 1st, 2006 her hair was still very long, but she already styled it in her favorite asymmetrical way.

You don't need straight hair for this look as long as you know how to use the right tools. Starting with a long tapered cut that has strongly textured ends, use a flat iron and pull it from the roots to the tips after the hair was treated with some mousse. Part hair on the side and smooth the smaller part backwards with a generous portion of gel. Also smooth some gel into the bangs and pull them straight with a comb.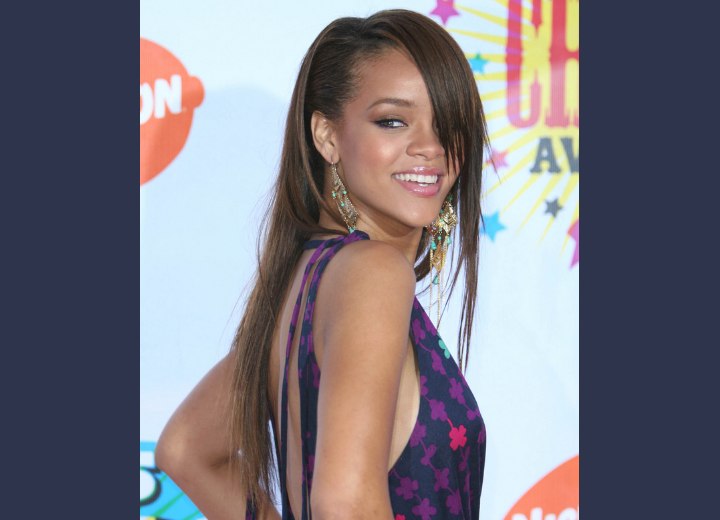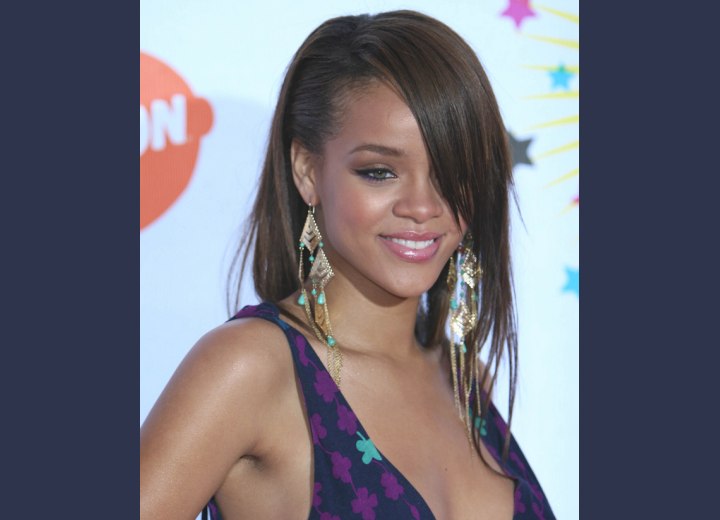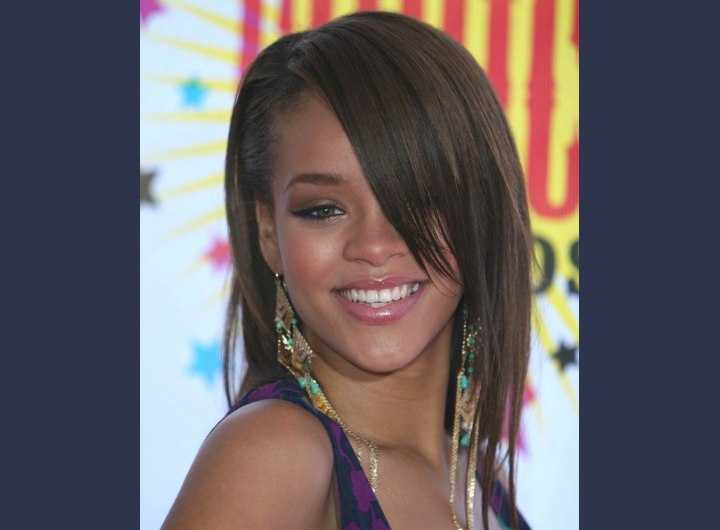 More Rihanna Hairstyles