Rebecca de Mornay

Rebecca de Mornay at a United Nations Dinner Awards Gala in New York on November 8th 2005.

This lovely hairstyle is another terrific example of Rebecca de Mornay's trademark look. Her blonde hair is kept long and straight, with a row of long bangs that fall just above the eyebrow. If you want to try Rebecca's blonde color, consult a hairstylist to determine if this pale color is right for you.

The look may be difficult to maintain if your hair is dark and repeated colorings can damage hair. Going blonde requires a substantial commitment of time, money, and effort, so research your options before you decide to try a blonde hairstyle.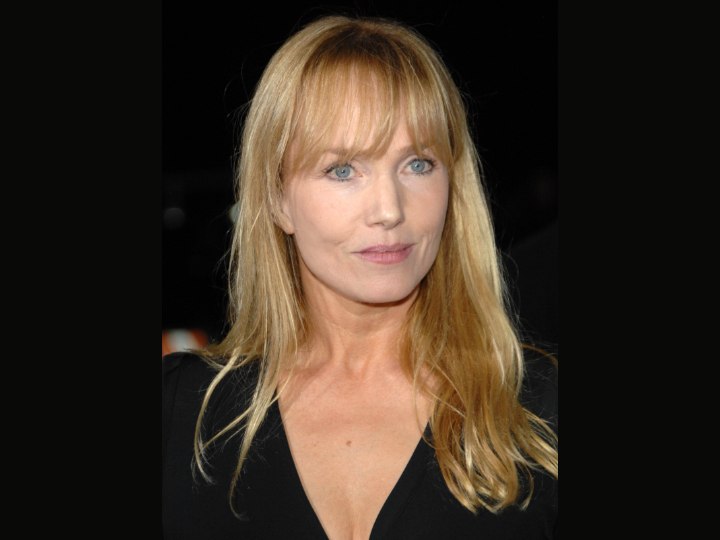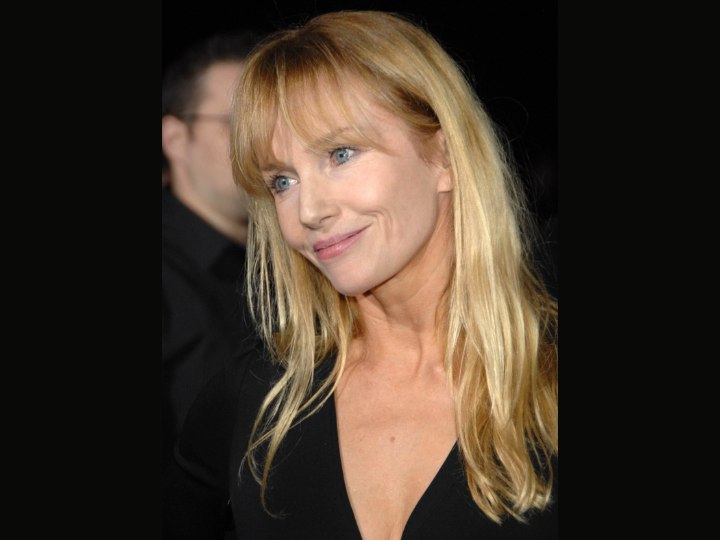 Related Posts:
Hairstyles for older women
More Rebecca de Mornay hairstyles