Rachel Melvin's Long Angled Bob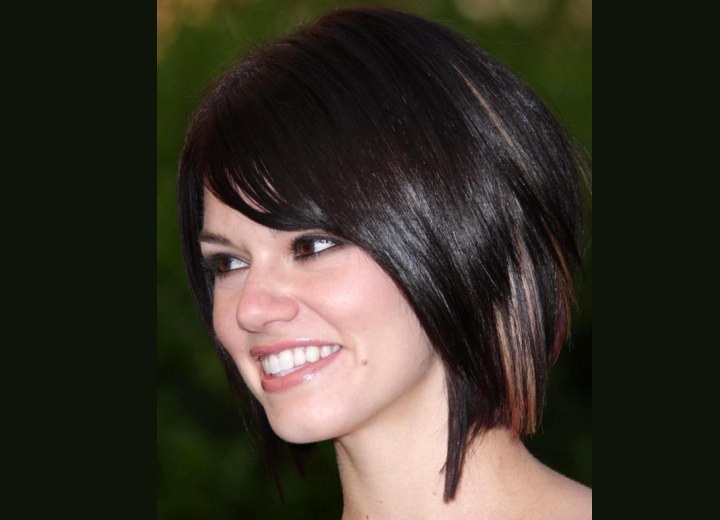 (Scroll down for more photos ↓)

Check out this long angled bob from Rachel Melvin. It's such a cute hairstyle to try! The young actress showed up looking stylish and sophisticated at the Daytime Emmy Nominee Reception (June 9th, 2008). Melvin is known for her role on the legendary soap "Days of Our Lives".



Her beige colored dress is spiced up with sharp accents of black and her almost ebony colored strands continue the crisp contrast. The color is a shade darker or two darker than her natural hair. The darker hue is less natural looking but gives a more dramatic result. Dark hair adds a bit of mystery to your look.

This shade of brown is about two shades up from black. It's an extremely dark chocolate color but Rachel totally rocks it. She has a few hidden chunks of dark blonde throughout the hairstyle. These lighter pieces keep the look youthful and modern and also help add an edge to the overall look.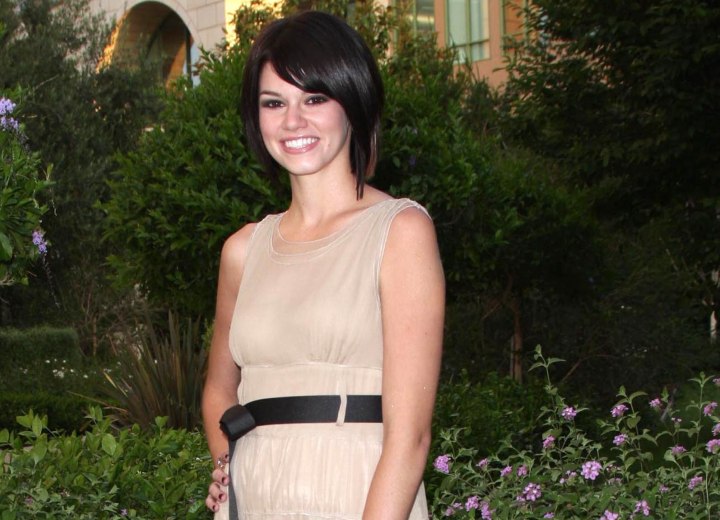 Rachel's angled bob haircut is right at the neck in the back and gets a little longer in the front, falling an inch or two past her chin. Cuts are created rather bluntly and soft side bangs are added for framing. Layers are kept long and rounded for a voluminous and sleek shape.

The angled bob is blown out smooth and then ironed out for a shiny and straight result. Always wait until strands are completely dry before applying any hot irons to your hair. Damp strands can boil and fry if treated with a hot tool.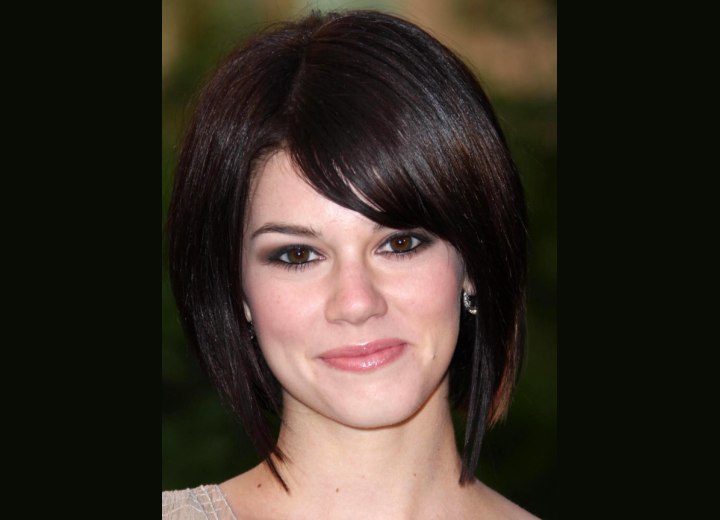 See also: More Rachel Melvin hairstyles
Photos: S. Bukley / Shutterstock