Rachel McAdams

For those who have seen the previous photos of Rachel McAdams (shown here at the "Journey 2" premiere) will note that she looks dramatically different seen here at "The Vow" Los Angeles Premiere (February 6th, 2012). The most notable difference is her hair which appears longer.

However, we should note that the styling in the previous photos maximized the natural curl of McAdams' hair, while here we see that her hair has been styled smooth and straight. This could account for the additional length (although we cannot rule out the addition of extra hair for fullness and length).

Her ensemble here is a form-fitting, strapless, knit cocktail dress (in the most subtle shade of blue imaginable) with a structured bust line that mimics draping and offers a dramatically sexy silhouette. The lush eye and bold lip color demand attention and he whole focus is anchored by the dual-tone large-link chains adorning her neck.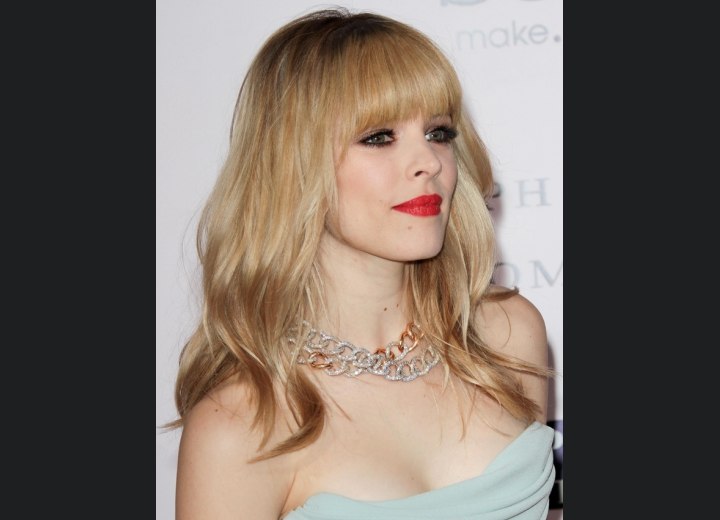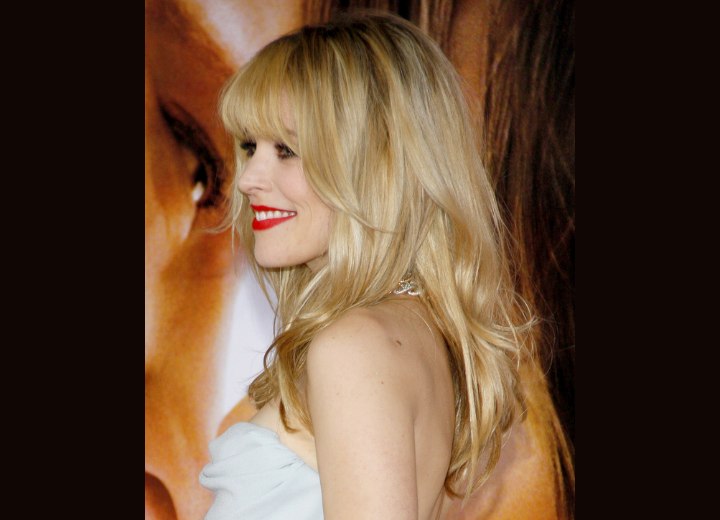 Related Post:
More Rachel McAdams Hairstyles