Natalia Vodianova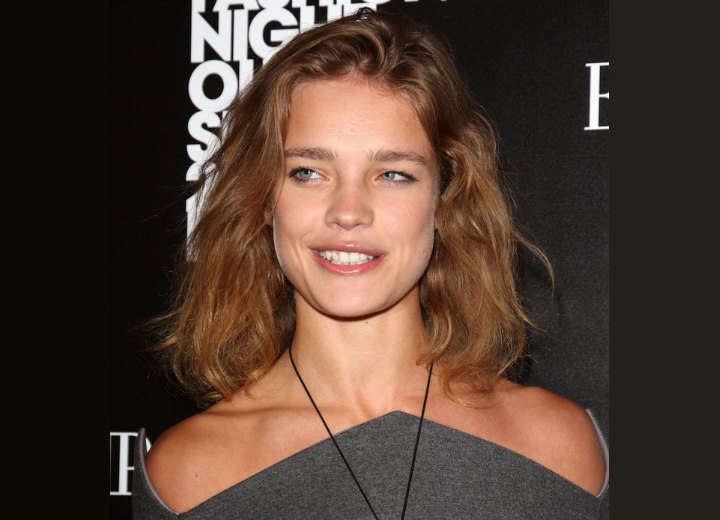 (Scroll down for more photos ↓)

Natalia Vodianaova attended the September 8, 2010 Fashion's Night out Celebration Hosted by Giorgio Armani and UK Vogue Magazine at Emporio Armani in London.



Her light reddish brown hair was worn at the tip of her shoulder length in layers and displayed light waves and wisps about her head. The top benefited from the high side part that was flipped over for an obvious layer of height.

This particular hairstyle is an excellent length for those who still desire long hair at times, but also wish to bring a form of elegance that creativity lends when worn up.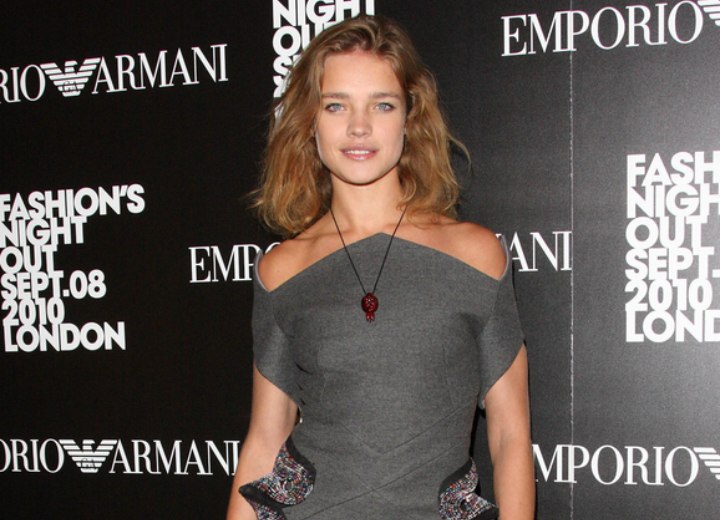 To capture the lighthearted flips we see in the photos of Natalia, a conditioning body wave will do wonders to help add the needed texture and body for this look.

Natalia goes easy on the makeup and keeps her natural thickness of her eyebrows and combs and sprays them lightly into place when needed. There is a light beige shadow, eyeliner and mascara. Her glossy lips are set with a translucent lip color.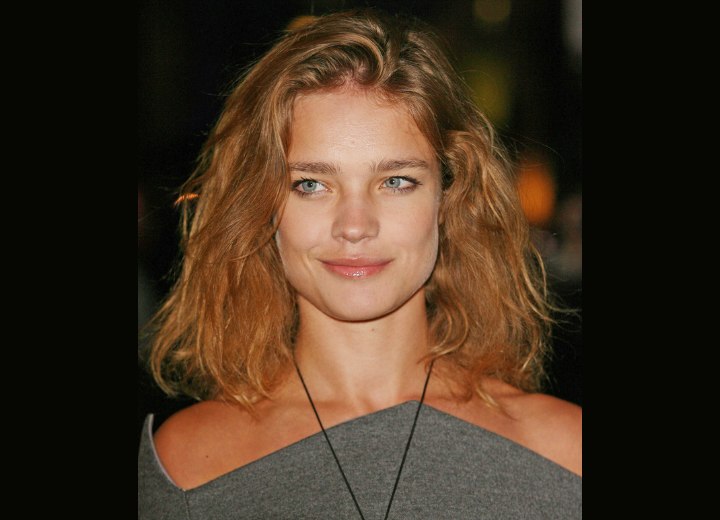 Photos by PR Photos

See also: More Natalia Vodianova Hairstyles