Ballet Style Bun

British / Australian actress Naomi Watts looked preppy and pretty at an industry event on July 29th, 2003. Her hair was rolled to a ballet style bun making room for precious earrings.

Naomi has normal to thin hair and a high forehead. She looks best with some light and textured bangs or as seen in the picture with her hair up and a few strands styled across the forehead.

How to copy this elegant updo? Easier than it looks! A small foam roll is the secret. Roll your hair over it and make sure the sides are covered. You'll end up with a snug fitting barrel shape right at your nape. Use bobby pins to fasten it invisibly. Play with your bangs to suit your face and fixate it all with a good dose of hair spray.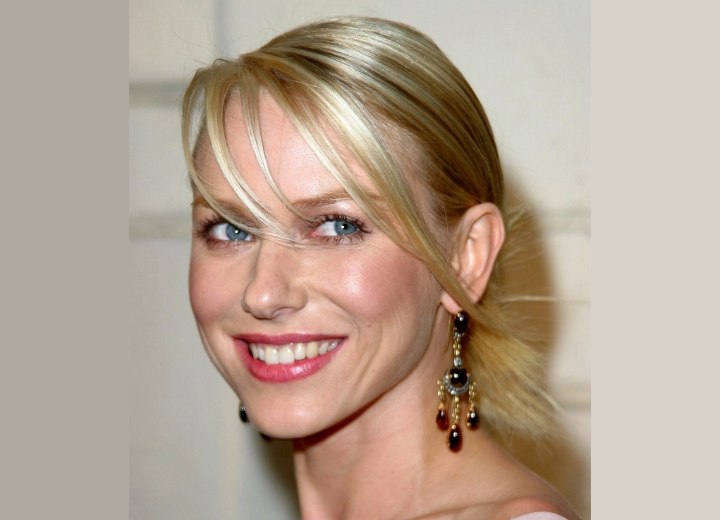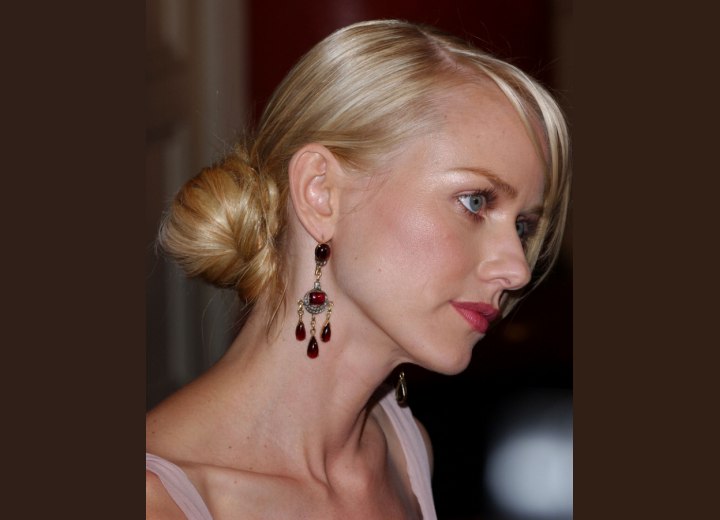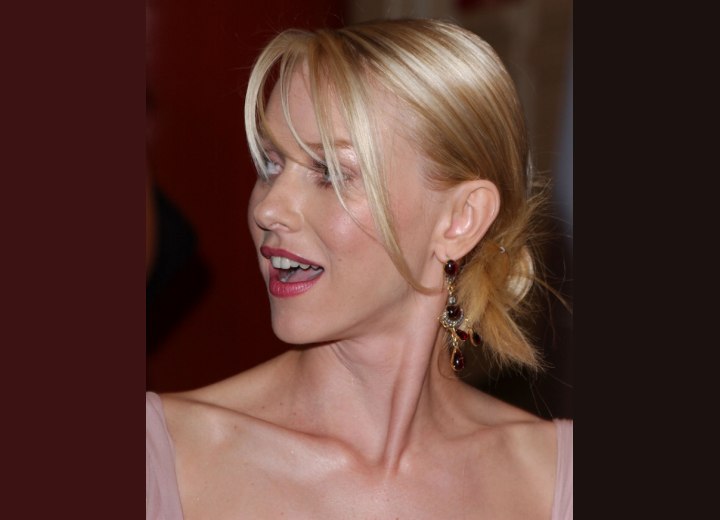 More Naomi Watts Hairstyles