Mischa Barton's Shoulder-Length Hair

Here"s a photo of Mischa Barton where she hosted the Epic Saturdays at The Pool After dark at Harrah's Resort in Atlantic City on the 31st of May, 2014. Her shoulder-length blonde hair is styled in flattering loose curls, while her hair is parted in the middle, the front curls curled away from the face. This is really a very practical hair-length, as it is easy manageable but still long enough to be able to dress it up and down, depending on the requirements of the occasion at hand.

If you want to try this at home, apply blow-dry lotion and a heat-protection product to wet hair before blow-drying it until it is about 80% dry. Then blow-dry the hair straight, clipping the hair in six sections, blow-drying with a large-barrel blow-dry brush, working from the back to the front.

Once your hair is straight, again clip the hair in six sections, using a large-barrel curling iron to create the curls, working from the back to the front. Once finished with the curling-iron, throw your hair back and forth four times to settle the curls, the spray your head with a medium- to strong hold hairspray.

Mischa's hair is naturally fine and relatively straight. Her hair is a dark-blonde base, highlighted with a lot of fine-, light blonde highlights.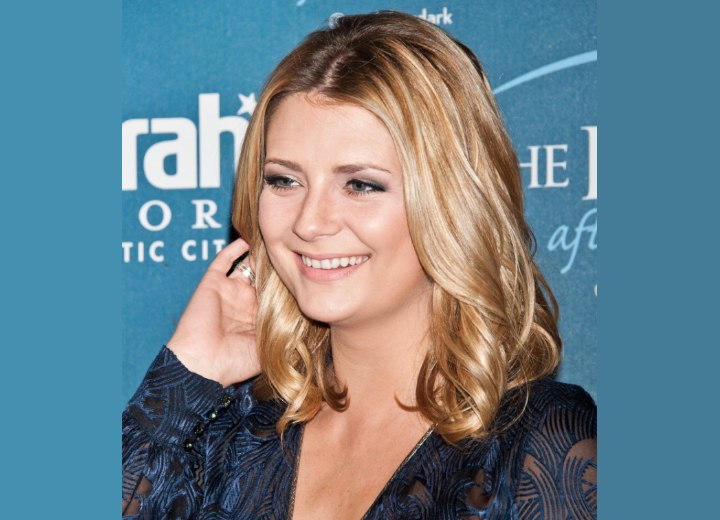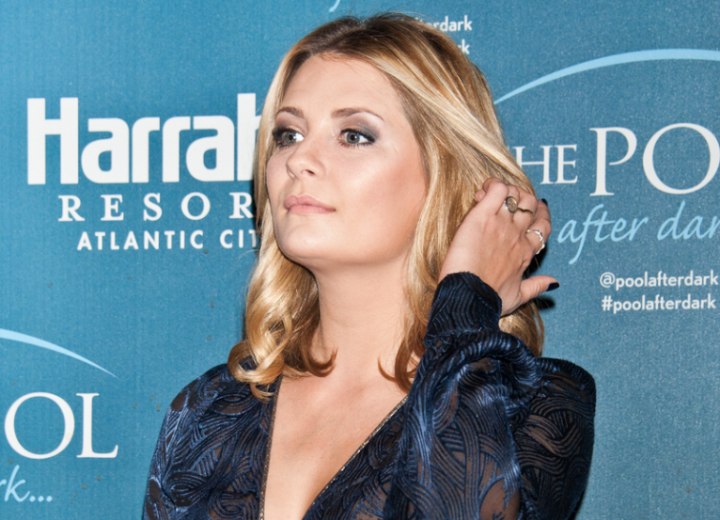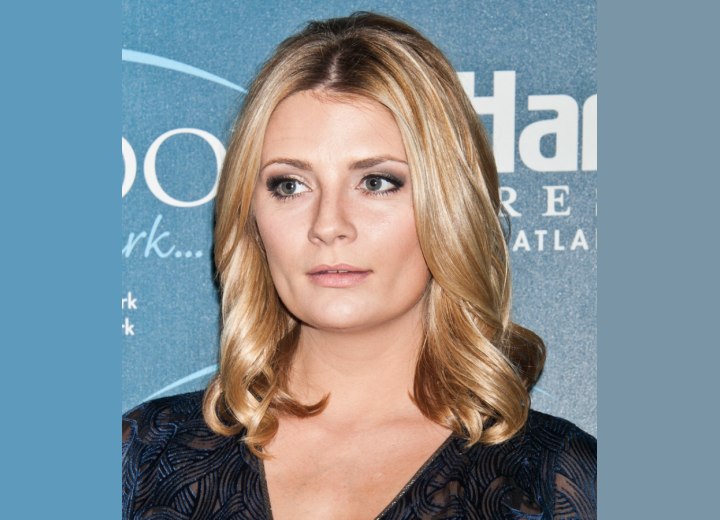 More Mischa Barton hairstyles