Michelle Clunie's Short Hairstyle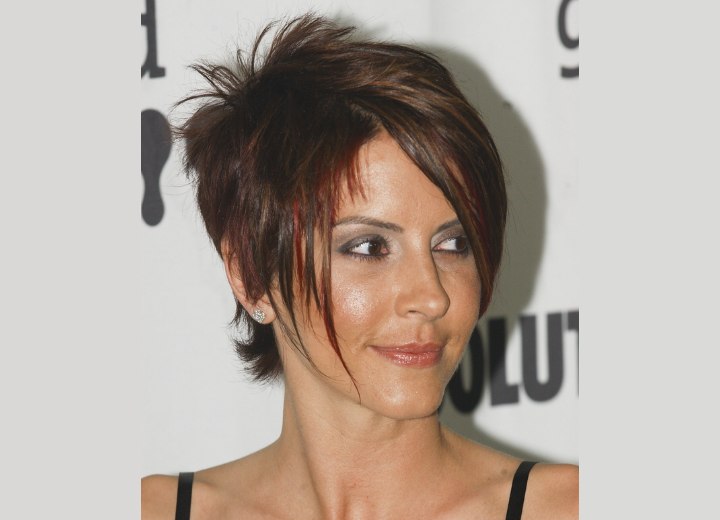 ↓ More Photos ↓

Only two months later Michelle Clunie goes from her total spiky look to a mixture of spike, chopped and slithered (April 30th, 2005).



Considering it has only been two months between hairstyles, we can carefully assume that a few extensions were added to assist with her hairstyle.

The colors of light and dark red and brown have been applied to amplify the true grit of the haircut and what pizzazz! I know for a fact, her stylist had a great time creating this one!

Her makeup has a little bit more savvy to go with the cut. Darker brows, smoky grey/light glittering shadows, light lashes, mascara, lower eyeliner, and bronze/blush and flesh pink lip tone.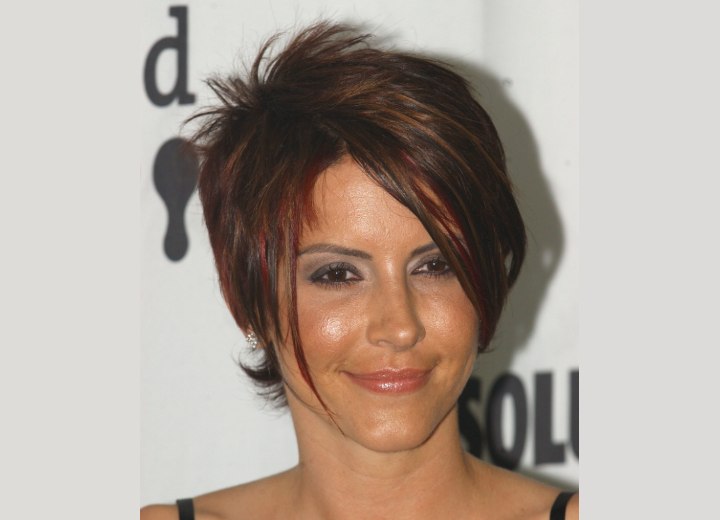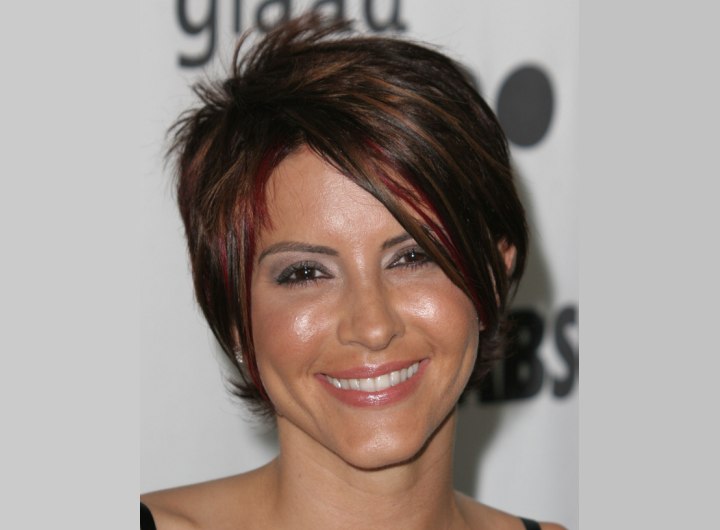 See also:
More Michelle Clunie Hairstyles