Mia Wasikowska's Very Short Hair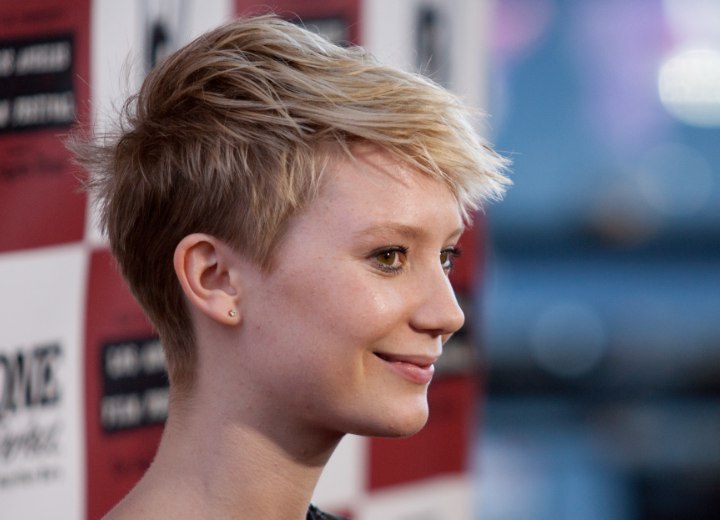 (Scroll down for more photos ↓)

Take a glance at this sassy short hairstyle from Mia Wasikowska at The Kids Are All Right premiere in Los Angeles back in 2010.



This pixie cut is a very extreme version as the hair around the nape and the ears is cropped very short. There is no softness around the ears and the look is not for the faint of heart. You definitely need a confident and rocking attitude for this coif.

The hair on the top of the head is left longer and there is a good amount of fringe to help soften around the face a little bit. Mia's strands are bleached out on the ends to add some fun, platinum flair.

If you opt for such a short pixie we recommend really playing up your girly features through your makeup and wardrobe choices. Mia does a fabulous job at doing just that and we think she looks absolutely fabulous.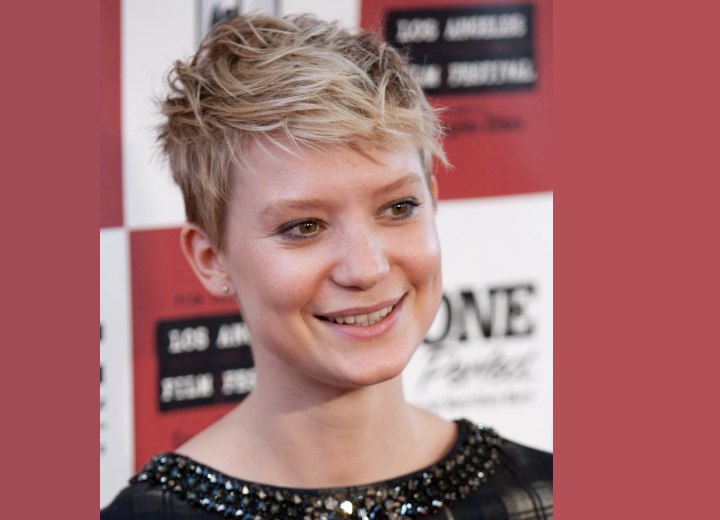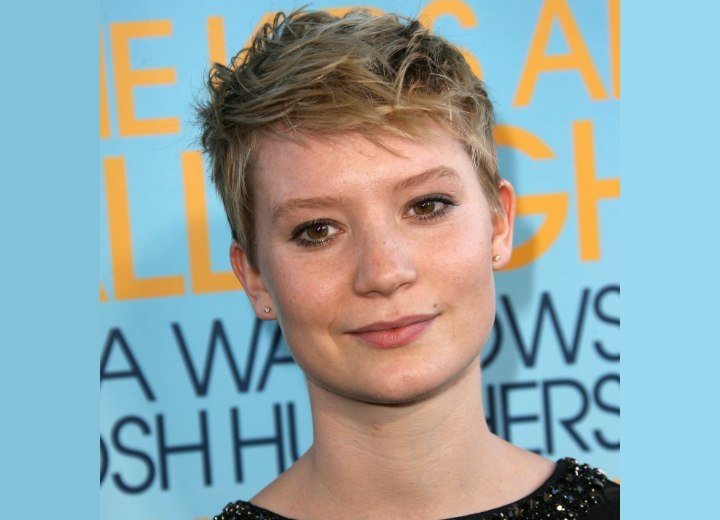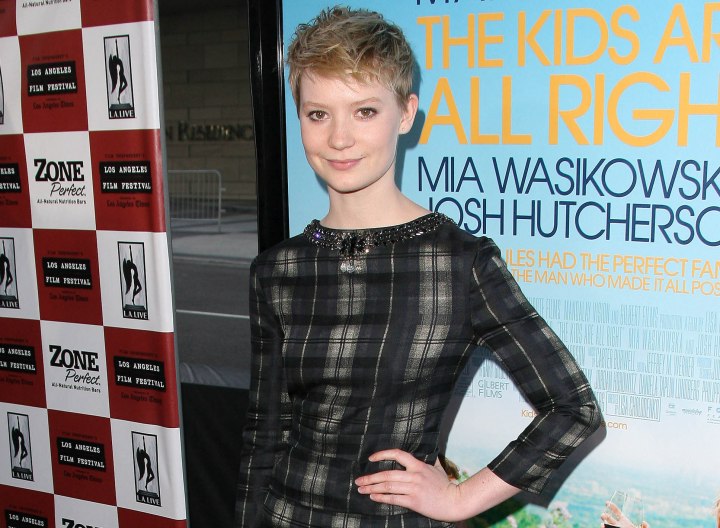 See also: More Mia Wasikowska hairstyles
Photos: Photo Works & S. Bukley / Shutterstock