Bob with a Dynamic Profile

Pantene girl and "Hollywood Green" hostess Maria Menounos let go off a couple of feet of her long mane but looked bobalicious at the Video Game Awards on November 18th, 2005 in Los Angeles.

Her long bob was cut in a tapered line from a shorter back to a long front, creating a very dynamic profile. The chestnut hair received some highlights and was blow-dried over a big round brush for that sexy curve. How to get the fluffy structure? Hold your head down and mist on hairspray, then flip it all back up and ruffle a bit with the hands.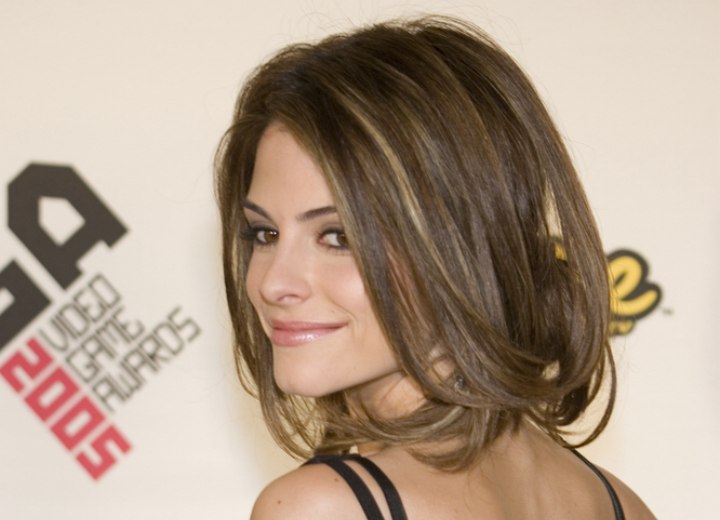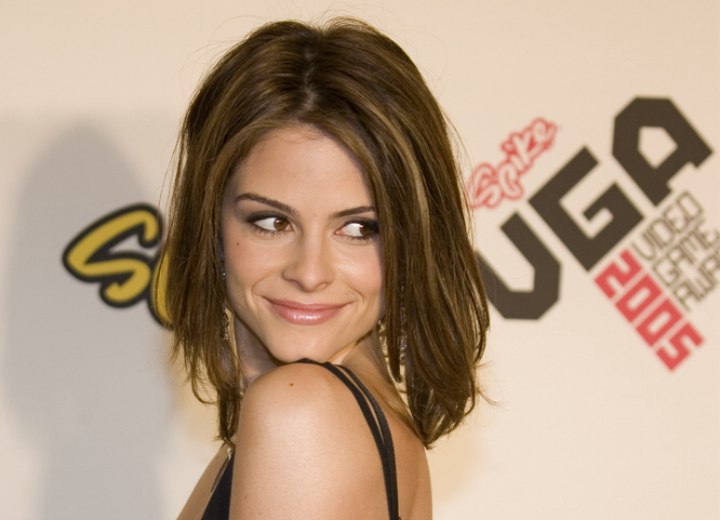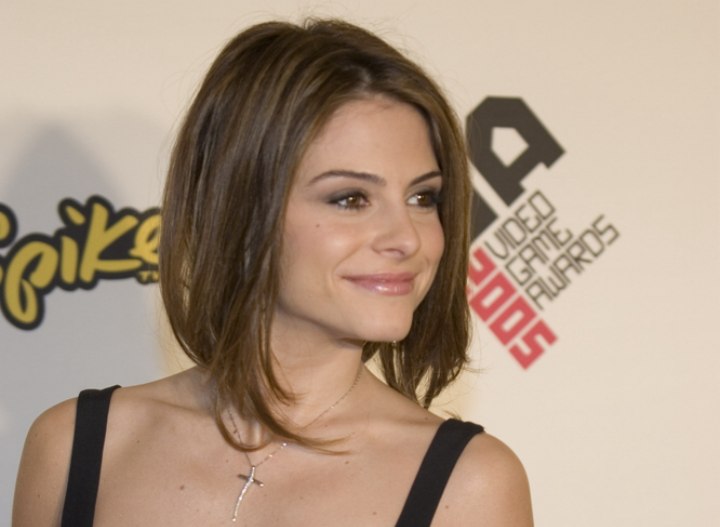 More Maria Menounos Hairstyles