Mandy Moore's Long Bob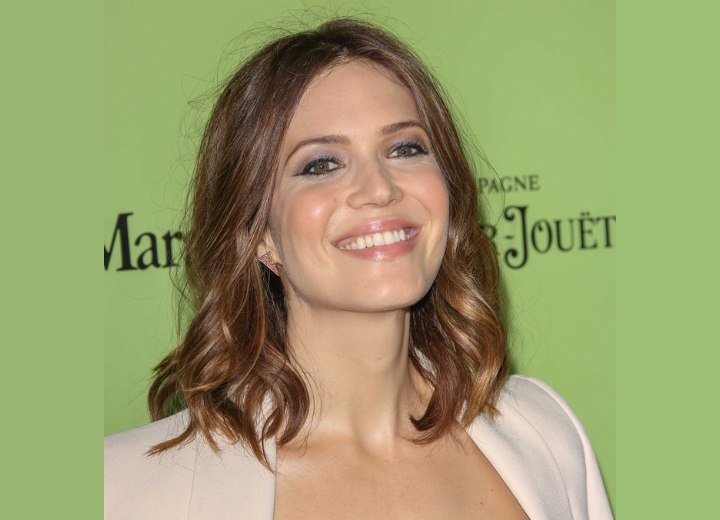 ↓ More Photos ↓

These soft long curly bobs are all the rage right now! We love Mandy Moore's version and think she looks simply radiant. Her head to toe look is absolutely stunning.



Actress and singer Mandy is a natural beauty and we love the soft waves that were created in this chic hairstyle. Strands are cut right at the shoulders with minimal layers. A diffused part is created down the center and the curls are flipped back away from her face to open it up.

Mandy has a slight ombre hair color going on and we love it! Dark chocolate strands are peppered with lighter gold highlights towards the bottom and the result is exquisite. This hairstyle is great for round shaped faces on ladies who have naturally straight to wavy texture.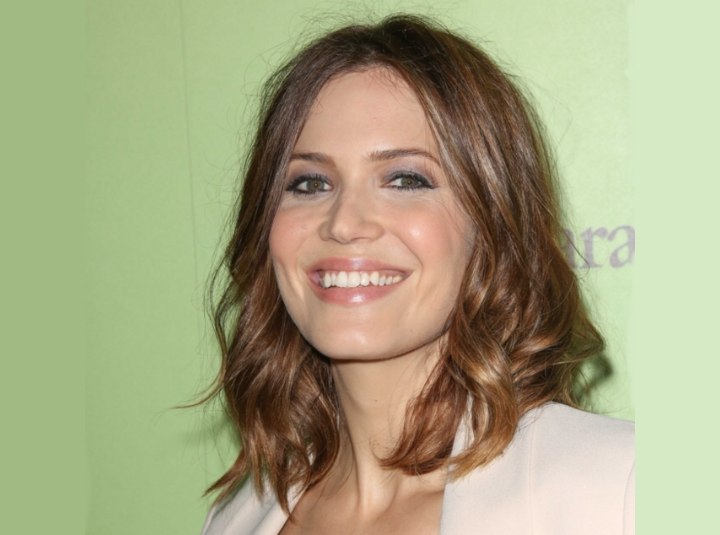 Create this look at home by using a one to one a quarter inch sized curling iron. Curl strands away from your face on either side and don't worry about being perfect. This hairstyle is slightly tousled and the windblown look is totally on trend.

This photo was take of Mandy when she attended the 7th Annual Women In Film Pre-Oscar Cocktail Party (February 28th, 2014).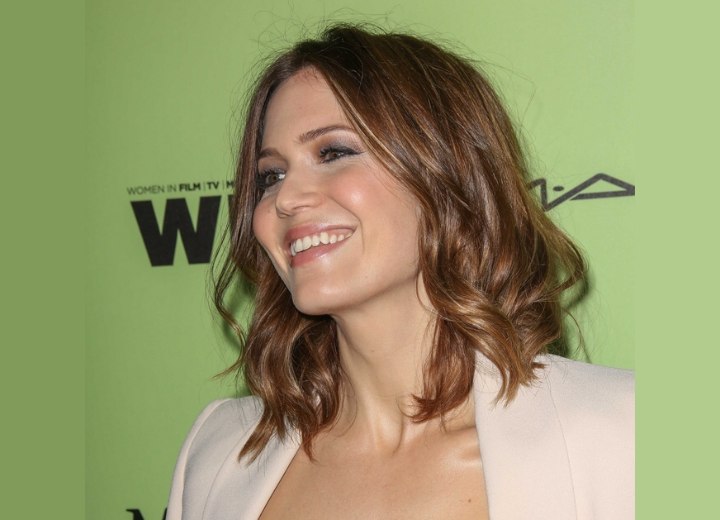 See also:
More Mandy Moore hairstyles