Malinda Williams' Hair Styles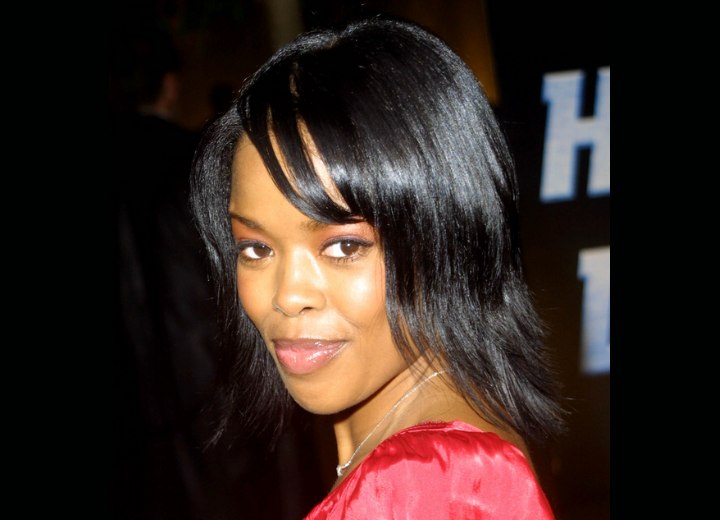 Click to enlarge

Malinda Williams Hairstyles in 2002 & 2004

Our girl Malinda Williams is wearing two different exciting styles. Her first picture reveals a shag cut with long bangs, that has been highly textured on the ends that are swayed up a bit, and completely straightened. Everything has straight lines moving downward.

The next picture is a super short hair cut with maybe an inch all over, with the exception of two inches in the crown. The sides around the ears are clipped out as well as the neckline. This pixie is a perky, upbeat lighthearted illustration of someone who is full of energy.

In the first picture, all the lines are moving down. No matter your age, to have the lines of your hair move upward instead of down is much more becoming to most women. It is your decision and if you decide to go for a short rapport and discover, you just do not like short hair; hey, it always grows.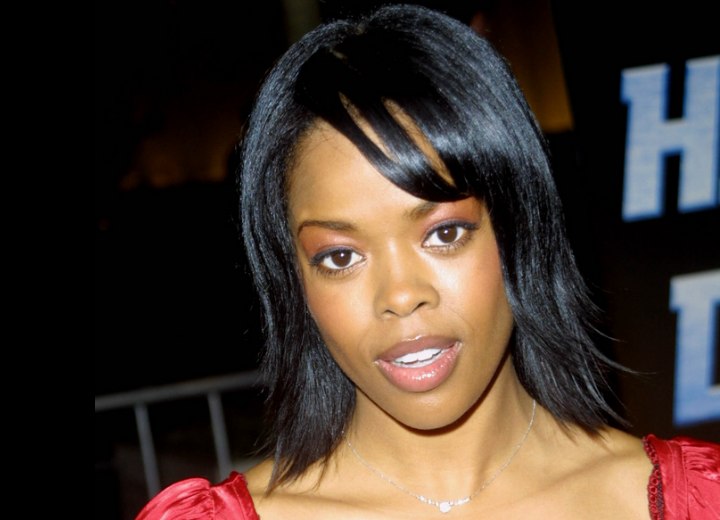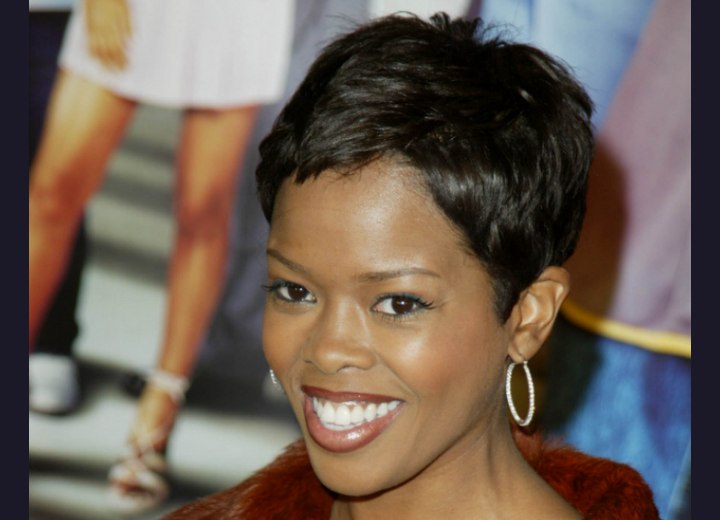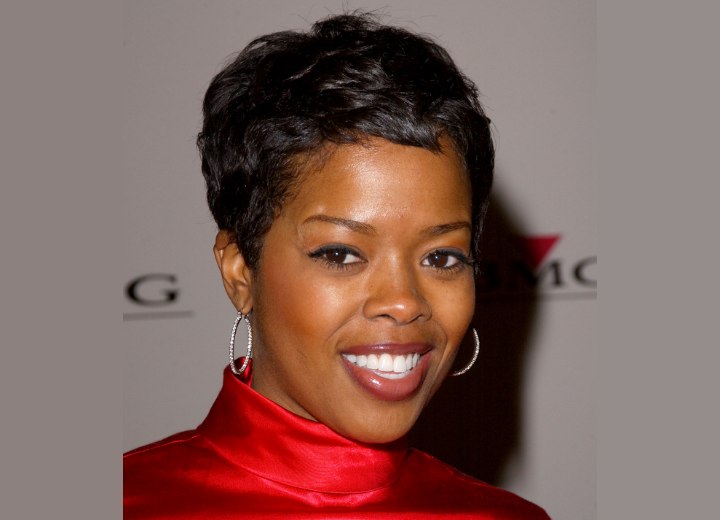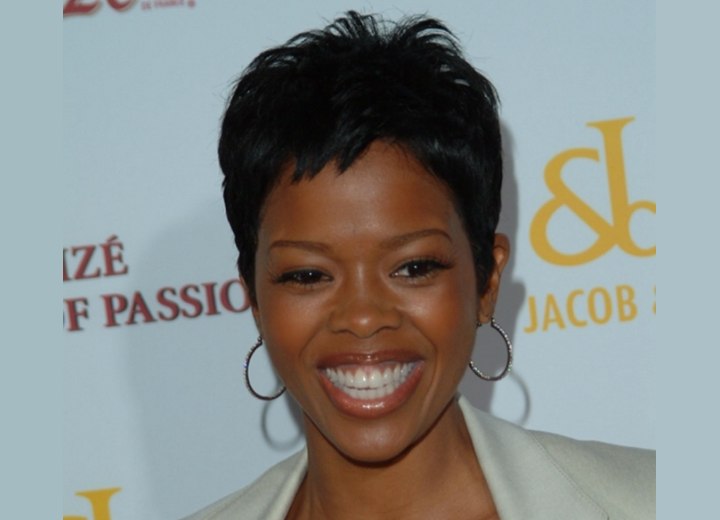 More Malinda Williams Hairstyles