Liv Tyler - Long Middle Sectioned Hair

Liv Tyler looked quite stunning at the G-Star Raw Fall/Winter 2010 Collection in New York City on February 16, 2010. Her chocolate colored long hair was sectioned in the middle with the right top pulled down and under her hair along the side. The other side is left to gently wave and entangle around her shoulders.

A fetching thought for Liv is a side part and then a hairbraid band. It is the hottest thing today and so easy to do. First, lift up the heavy top and secure it out of the way; so you can work with the top and the upper side. Next, section off about an inch of hair from the side part and apply styling lotion and begin a three strand braid over to the side, gathering more hair as you go.

If you know how to french braid; this will be a snap for you. Keep it going around to your side and pass your ear where you will put a small band on the end and secure it with a pin. When you are done, loosen the hair from the clip and allow the top to fall over. This is a class act. Why not be the first one on your block to follow it through!

Remember, you start out from the side part and will be going over across the top of the forehead to make your hairband. Use your imagination; as there are several ways to do this braid. There are those who begin their braid at the bottom of their hair in the back, the choice is yours and what works best for you.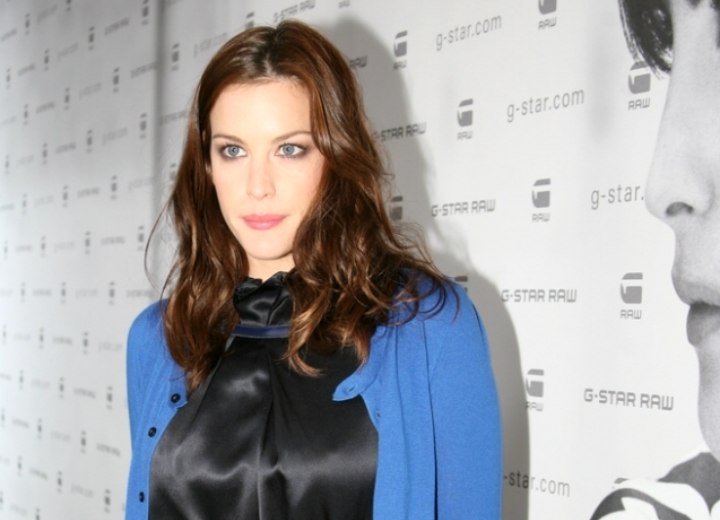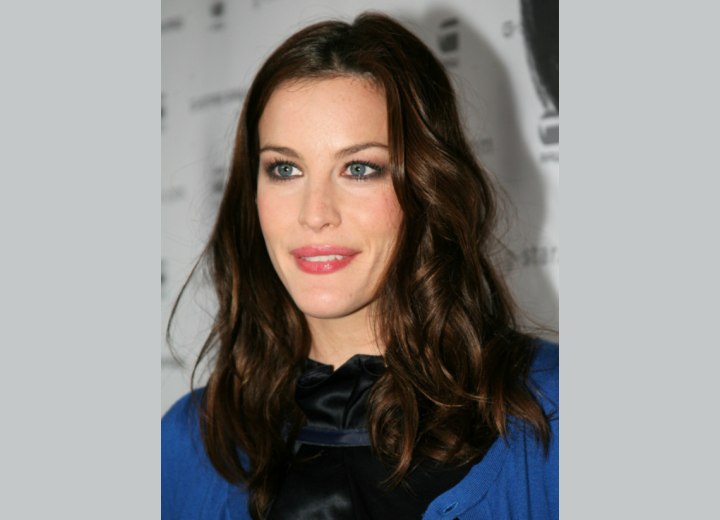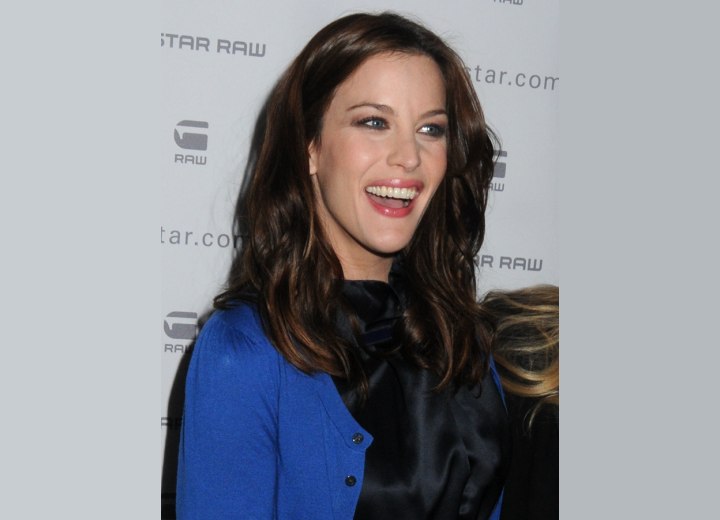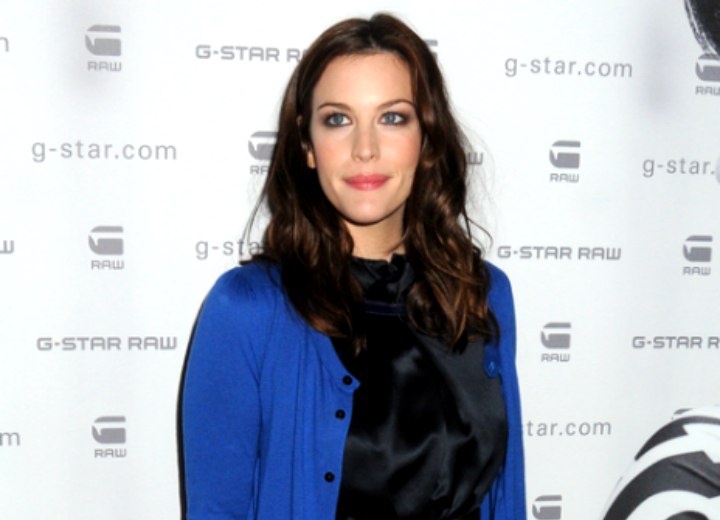 See also:
More Liv Tyler hairstyles