Kristin Kreuk's Hair

Natural beauty Kristin Kreuk made a glamorous appearance at the green carpet for a CW party on September 18th, 2006. Her strong and over the shoulder long hair was a picture of minimalism and the splendor of simplicity.

Parted in the middle it flowed down both sides in equal weight and the shine was enhanced through some subtle plays with the color. Very smooth chocolate tones were infused to the deep espresso of Kristin's hair.

The Smallville star added to her exotic looks with a classy black kimono styled dress and bright blue earrings that played peek-a-boo underneath the brunette mass of her hair.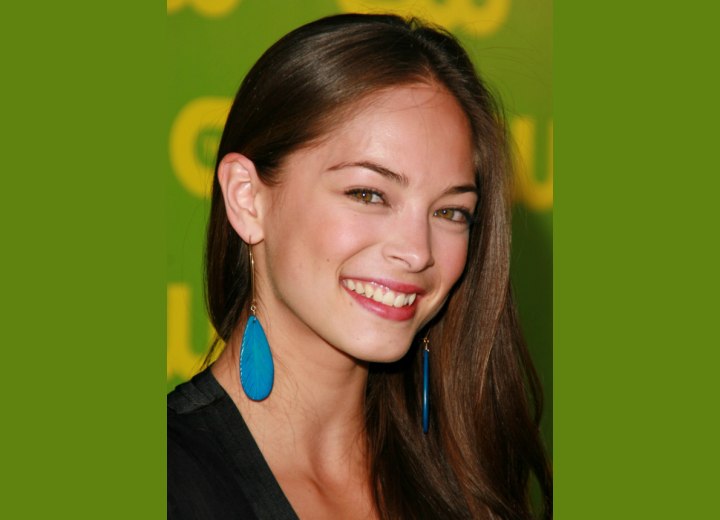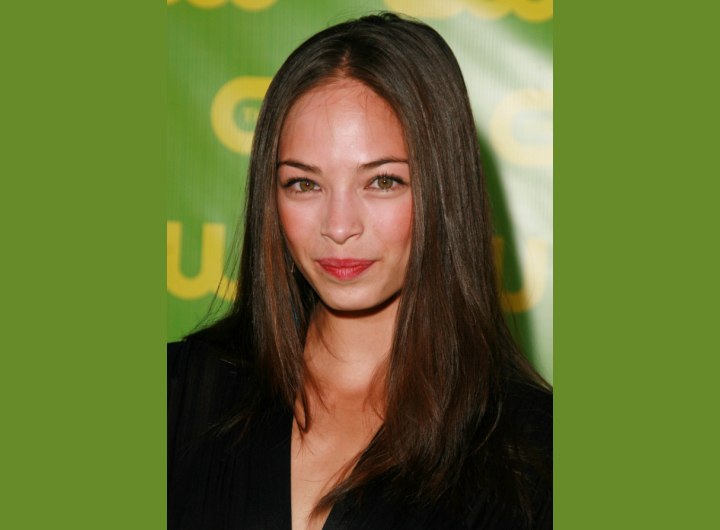 More Kristin Kreuk Hairstyles