Kristin Cavallari's Long Hair

Here (January 5th, 2008) Kristin Cavallari has super long layers of hair with brown and caramel tones throughout her straight blonde locks. Her side bangs are cut short in textured layers that blend with the angles along the sides. Healthy hair is hard to come by when it is as long as Kristin's, but with regular six week trims and moisturizers your hair can look as good as hers.

The use of a flat iron with spritzes of styling lotion and smoothing serum will accomplish the look of individual sections of hair that we see in the photo that are so flattering, especially on blondes!

The color of orange must be one of Kristin's favorite colors as it looks outstanding on her tanned skin tones. The higher the color is to her face the brighter her eyes appear with the natural blending of her translucent makeup.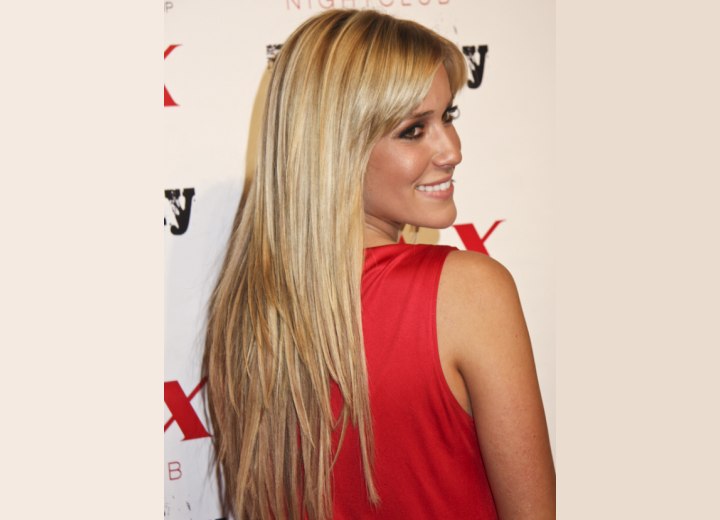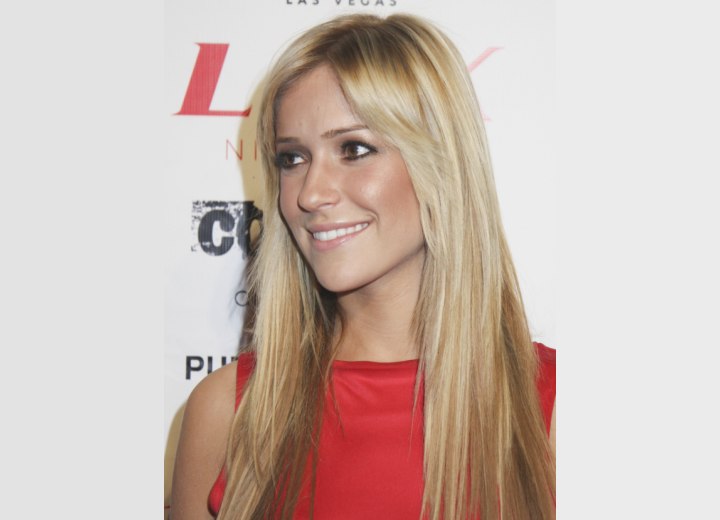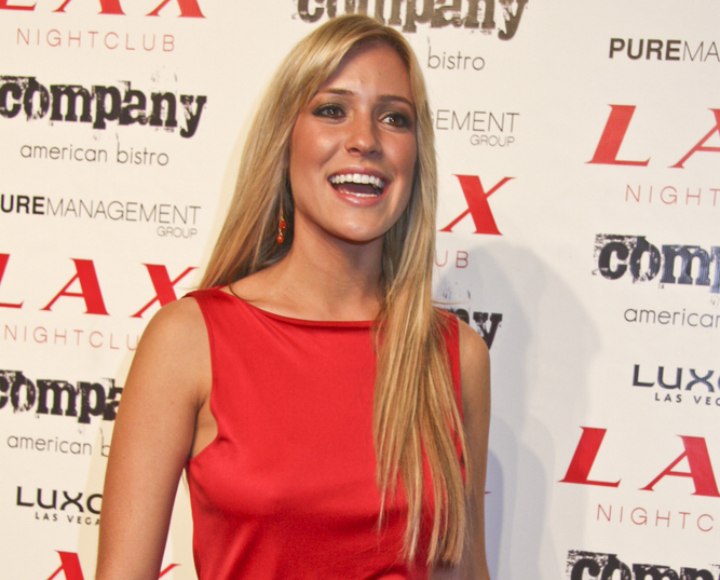 More Kristin Cavallari Hairstyles