Kristin Cavallari's Short Hair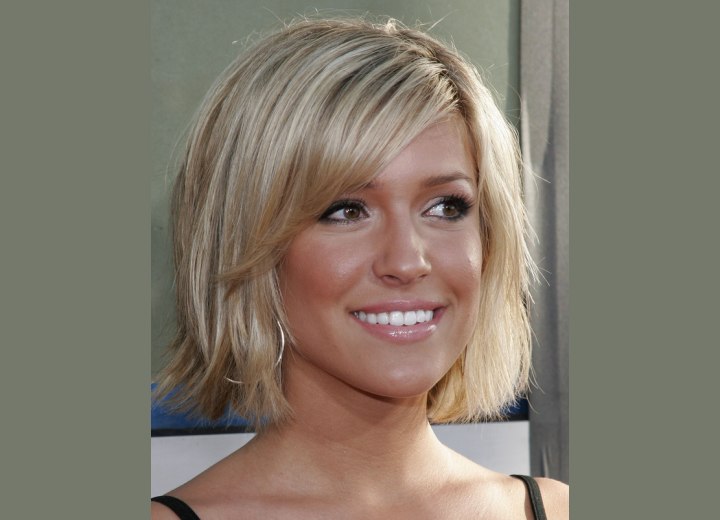 ↓ More Photos ↓

Kristin Cavallari wears her hair in a semi blunt bob that measures to be about halfway up her neckline (June 13th, 2006). A real deal with her large loopy earrings. There is a long winding side part and straight bangs that ride over one of her eyebrows.



This is a prime example of how cute a person can be with a simple haircut. No problem, just a quick blow dry and you are on your way.

Tip: Most celebrities wouldn't be caught dead with hair that has a buildup of sprays or gels on it. One look and you can tell if the hair is clean. There are many clarifiers on the market to help you remove your build up of all gels, lotions and sprays we use.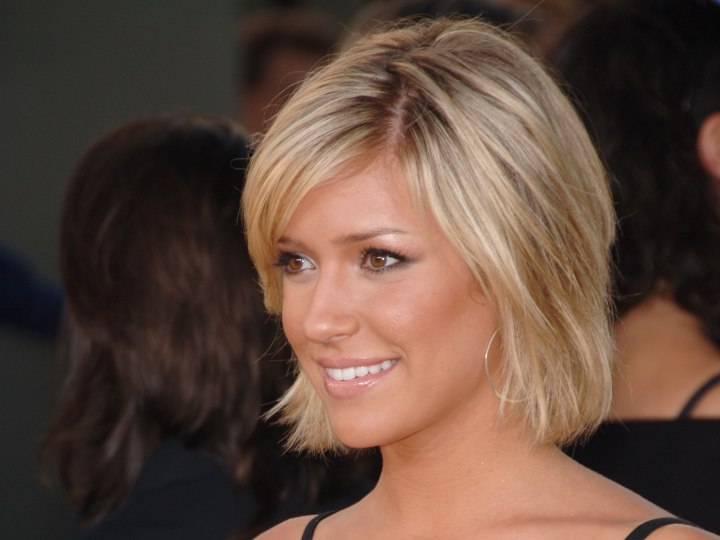 One such product is purchasing a castile shampoo that will strip your hair completely and be squeaky clean. The squeak brings a hint that you have removed all the build from your hair. If you are seeking a more natural way, a little bit of apple cider vinegar mixed in water will also help, as will baking soda mixed in water.

Her makeup is worn with a natural bronzing effect, subtle tones of shadows and concealor, mascara and a neutral lip tint.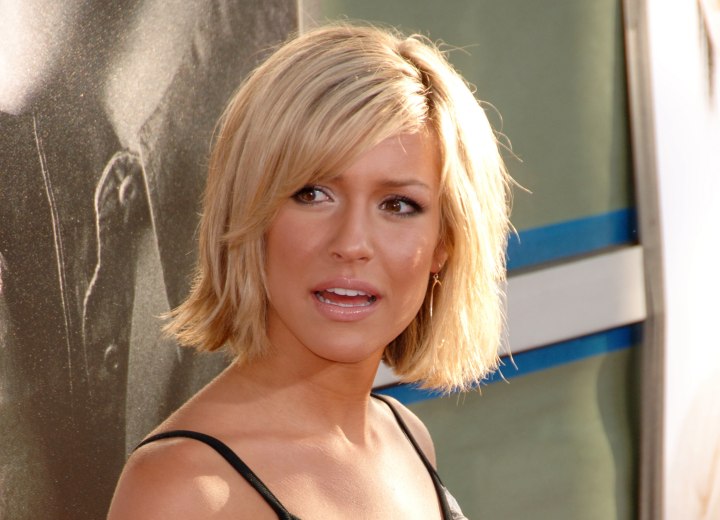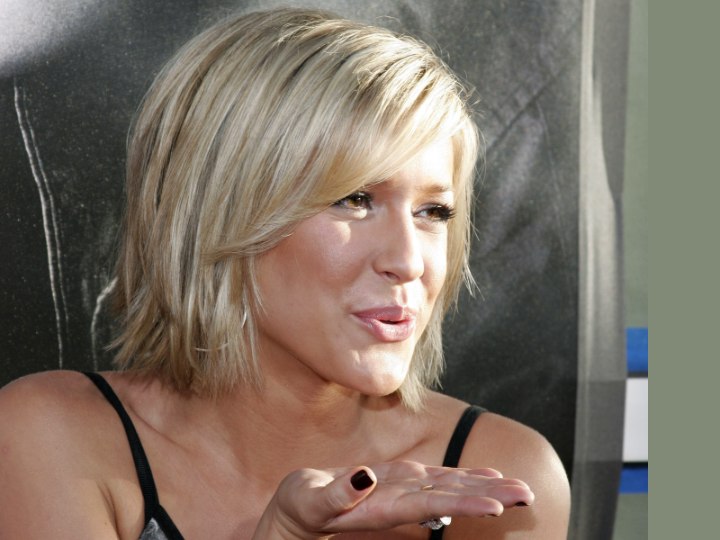 See also:
More Kristin Cavallari Hairstyles