Kristin Cavallari's Curls
Kristin Cavallari is a brown eyed blonde whose hair has been cut in long layers to have the gathering of curls and mussed splays about her shoulders (April 1st, 2006). There are also thin weaves of light brown mixing throughout the blonde.


The challenge of Kristin's hair arises in keeping plenty of moisturizing products in it to prevent drying. Highly tinted long hair becomes a high maintenance feature and can dig down deep at your purse strings when you desire to look your best every day. Today most celebrities are not mindful of touchups and it has almost become a trend to allow a little new growth to be seen.

Kristin wears bronzing, subtly blended eye shadows and concealor, eyeliner, mascara and a light neutral lip tint. We must admit, the orange colored strapless dress looks dynamite on her and brightens up her whole face.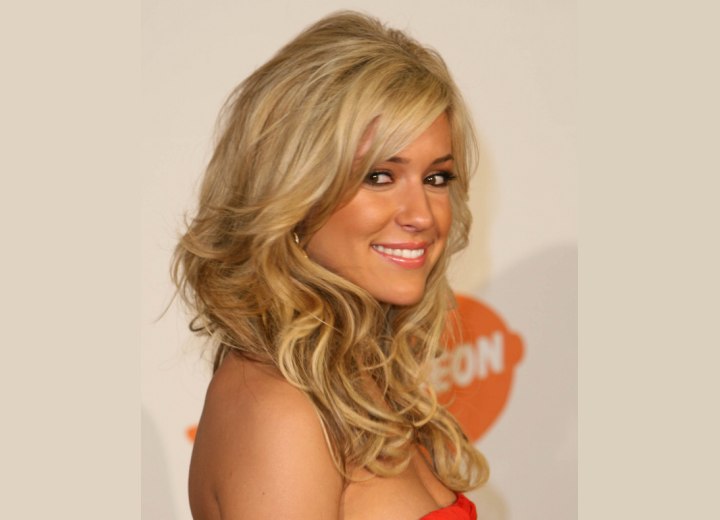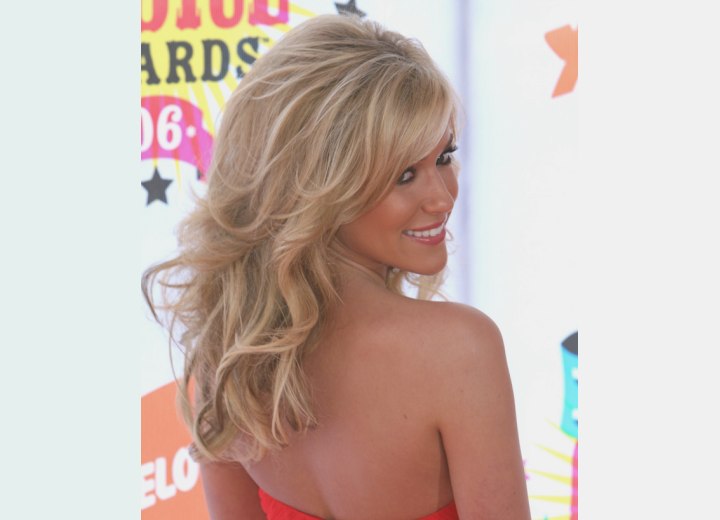 More Kristin Cavallari Hairstyles