High Ponytail 60s Look

Spic and span and with a preppy 60s look Kimberly Caldwell could not escape the cameras on September 25th, 2007. The singer and TV host let her hair grow again and looks like "I dream of Jeanie's" little sister with the high ponytail and the high volume on the crown.

Before the hair is gathered on the back the top is teased and then smoothed over. The long bangs are blow dried for volume and smooth roundness. The side hair should be long enough to be included in the pony tail without pulling it too tight and without having to use any extra pins.

The ponytail looks especially artful if a strand of hair is wrapped around the base and hides the rubber band.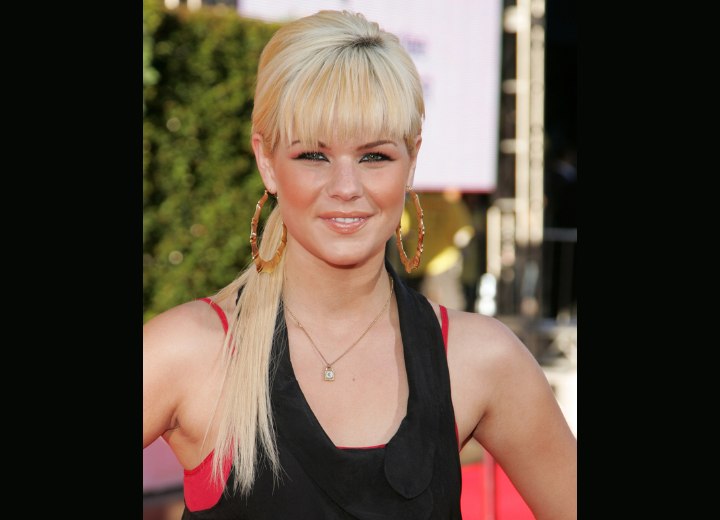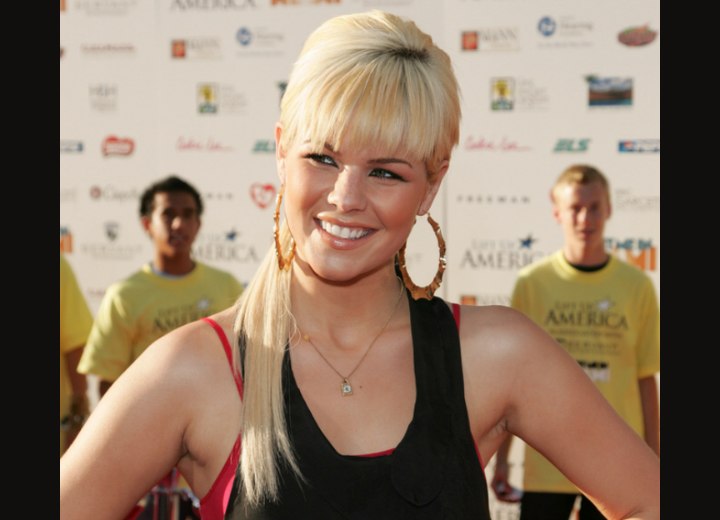 Related Posts:
Celebrities wearing ponytails
More Kimberly Caldwell hairstyles