Keira Knightley's Short Haircut

Who says that only long hair can be sexy? At the Hollywood Awards event on October 18th, 2004 in Los Angeles, British actress Keira Knightly combined a low cut, beaded and neck banded super sexy dress with and equally alluring extra short haircut.

The hair was cropped to about one inch on top and shorter lengths in the back and along the sides. The very exciting styling gave all hair a forward direction, culminating in long, full but layered and textured bangs. No one can beat the versatility and sensual appeal of this short cut and Keira just has the perfect features to look spectacular with it.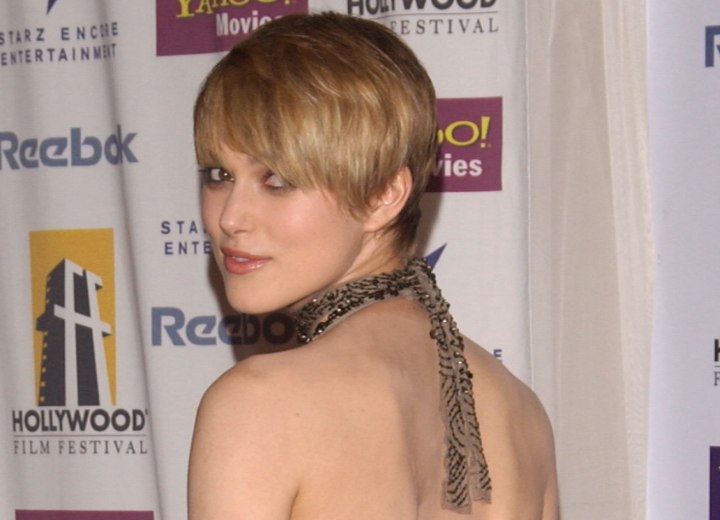 Related Post:
More Keira Knightley Hairstyles