Youthful High Ponytail

Had it not been for the large and sparkling earrings, one might think that 30Rock actress Katrina Bowden confused the 10th annual Angel Ball in New York on November 29th, 2007 with a slumber party.

Her grey - silverish mini dress was more than borderline lingerie and her hairstyle was waiting to be tugged in.

A high ponytail attached high on the back with loose and curvy falling sides and fringes framing the face together with the long bangs, was quite youthful and endearing but lacked glamour.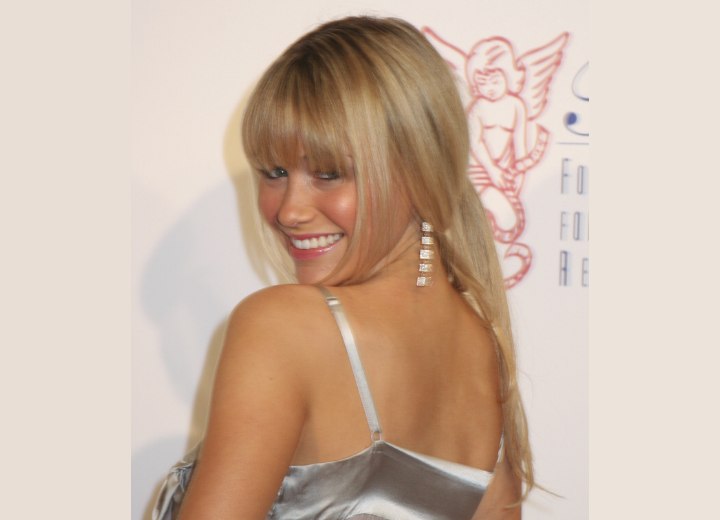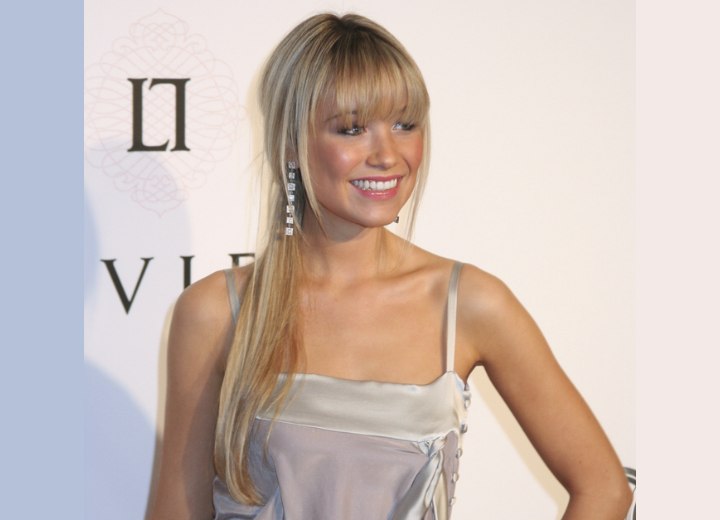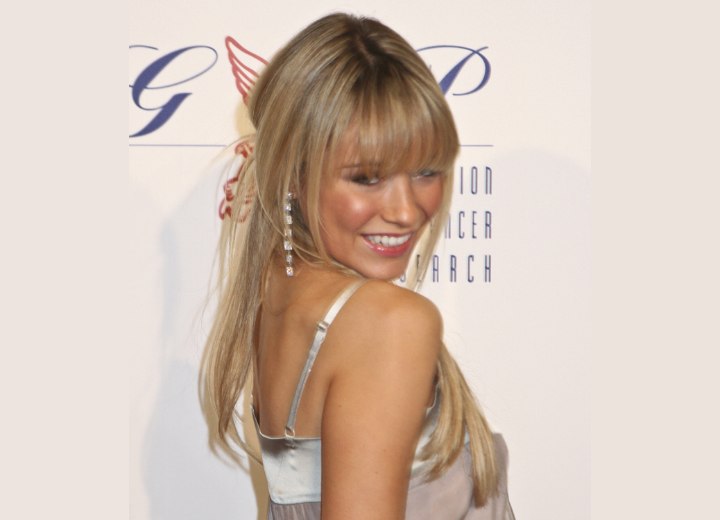 More Katrina Bowden Hairstyles