Kate Winslet's French Twist

The Golden Globe winning actress was again a picture of elegance at the Critics' Choice Awards on January 10th, 2005 in Los Angeles. Betting on the old winners - a beautiful black dress and a French twist in her hair, Kate Winslet was more than stunning.

Here is how to style your hair up and turn it into a glam look for many occasions. First brush hair well and tease it throughout with a paddle brush for more structure and lift. Then pull it all to one side, pin down hair in a straight line from bottom to the middle of the back while holding the mass of hair to the side.

Now roll hair around your thumb in one sweeping motion and form a large roll that is pinned down in the middle. As a last step spray generously while smoothing down free flowing hair with the hands. Give the bangs a special treatment with a curling iron.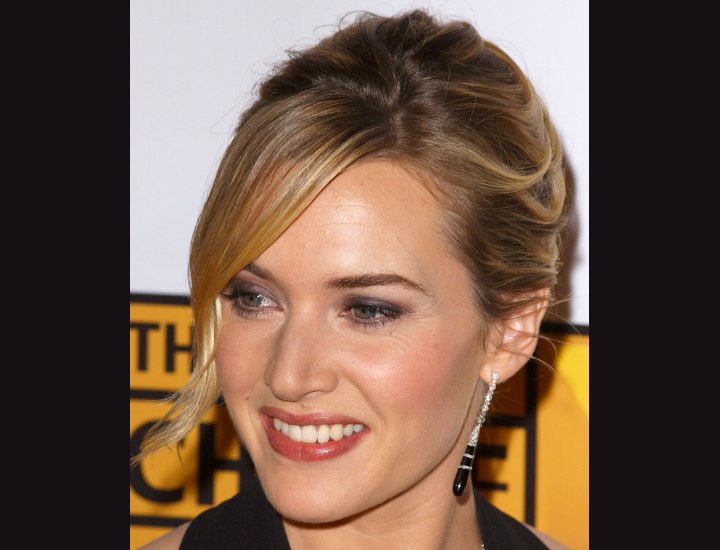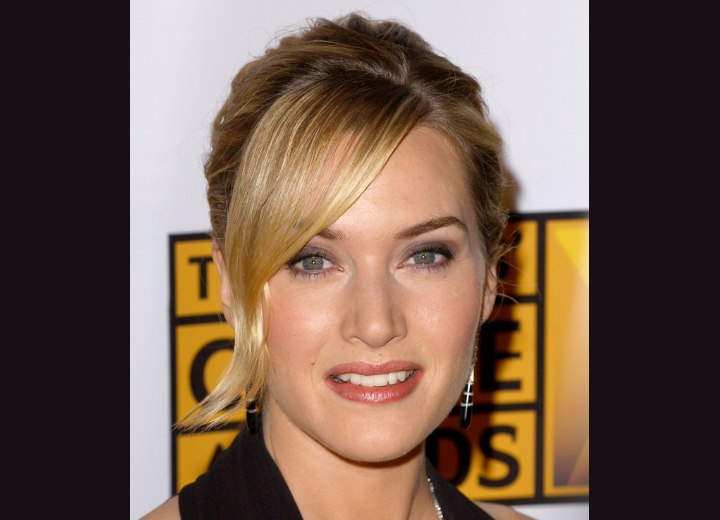 More Kate Winslet Hairstyles