Kate Vernon's Hair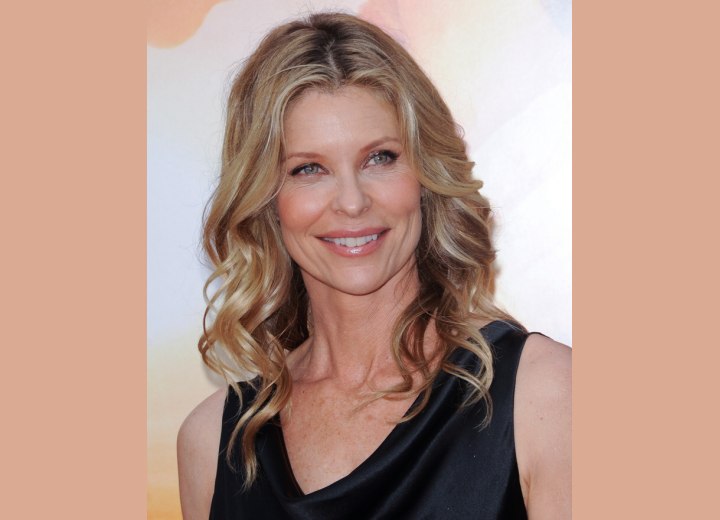 Click to enlarge

Kate Vernon was one of those named mingling at the premier of "The Last Song" in March 25, 2010 and she entered with her hair in fine ripples of long spiral curls that flowed down her back. Kate's hair is a natural dark blonde that has been pre-lightened and then given several hues of light browns and darker blondes all adding up to an ash blonde.

Because of Kate's pink skin hues she would probably look good in a strawberry blonde and take off a few years because warmer tones seem to do that for us. She is wearing the loosely curled spiral threads that swing below her shoulders. The silky black dress sets off her blonde locks and light skin tone.

For Kate's makeup she is wearing a translucent foundation that steers over to the natural side. Her eyebrows are darkened about two levels and she is wearing a light shadow upon her lids under her eyeliner. There are lashes and mascara ending with blushed cheeks and a light pink lip tone.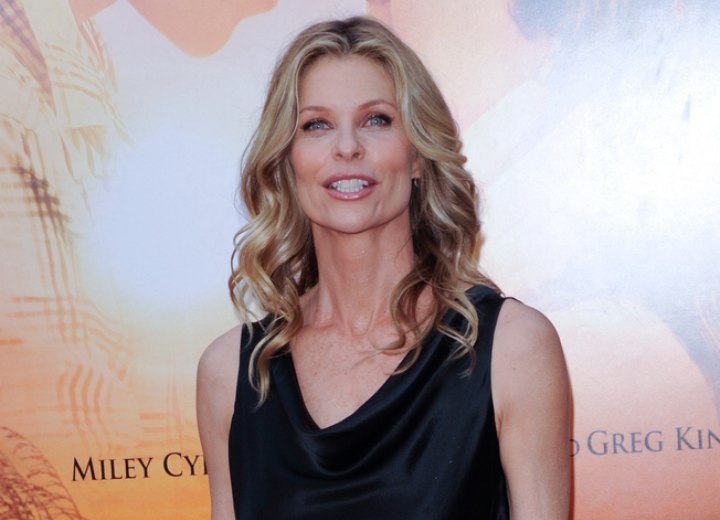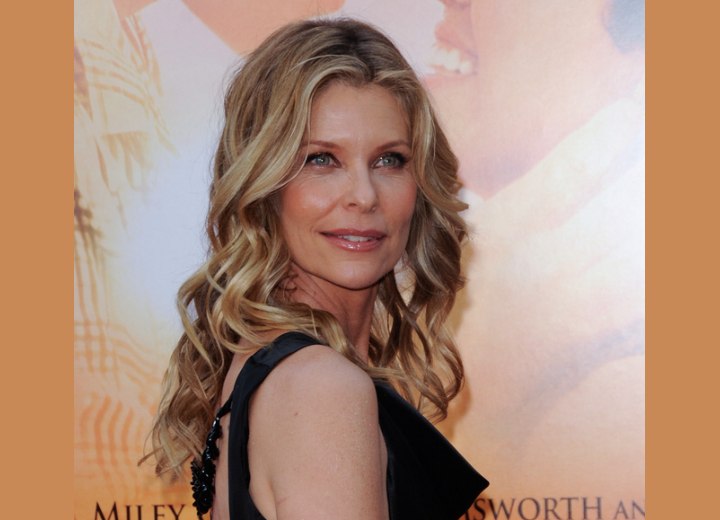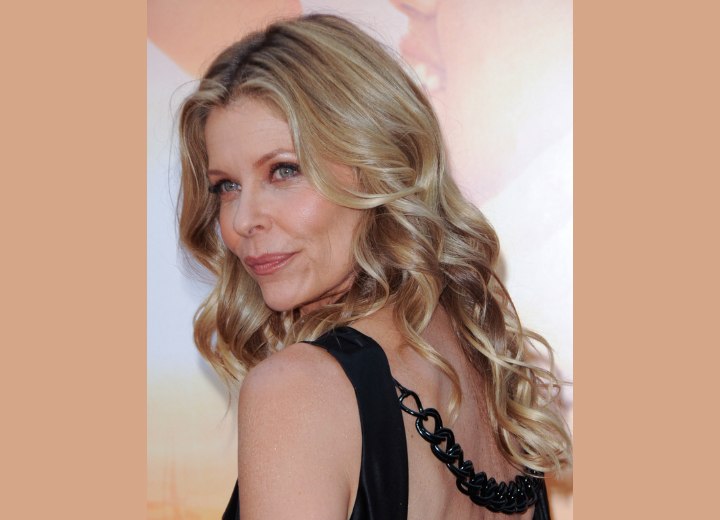 More Kate Vernon Hairstyles