Kate Nauta's Hair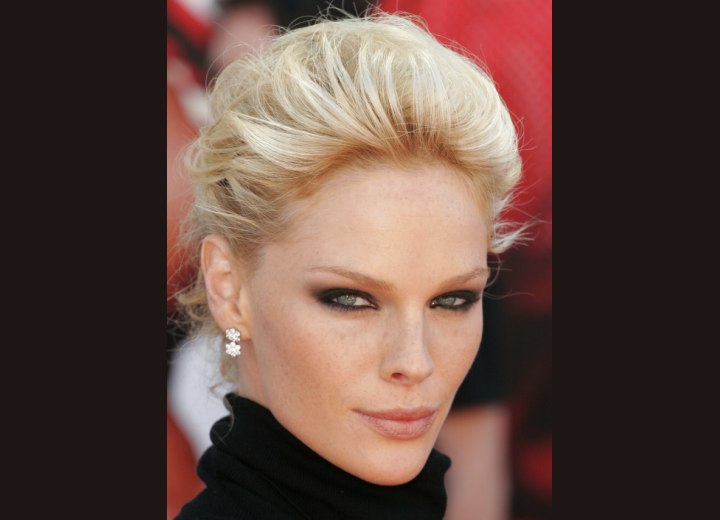 Click to enlarge

On September 23rd, 2007 cat eyed model and actress Kate Nauta attended the world premiere of the movie "The Game Plan", in which she starred next to Dwayne "the Rock" Johnson, sporting a black turtleneck dress and a classy high hairdo.

Her lightly curly hair was fluffed up by teasing it around the roots, then it was casually smoothed towards the back, where it was pinned to the back of her head in a little roll. All was fixated with flexible hold hairspray.

This style looks elegant, but also natural as if it was blown into place by the wind. Nothing seems forced and that gives it the convincing flair of simplicity with finesse.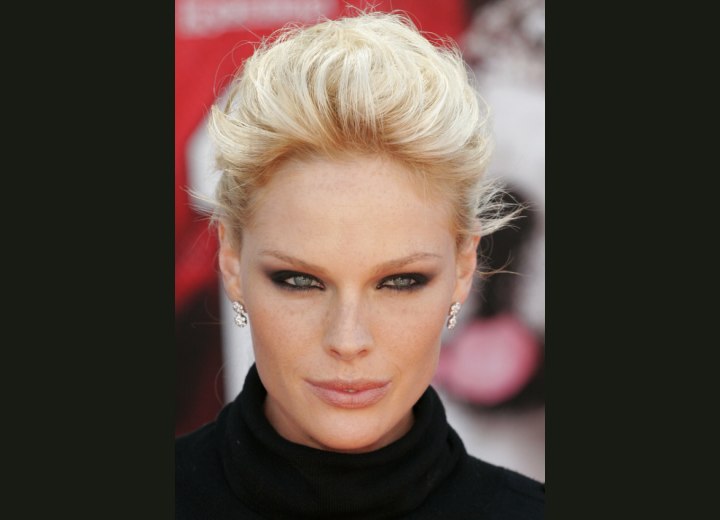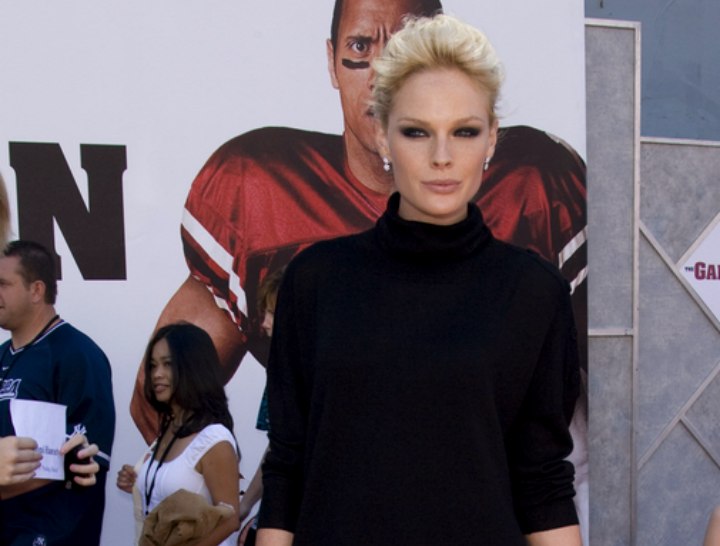 More Kate Nauta Hairstyles