Kate Beckinsale with Tousled Hair

"Underworld" star Kate Beckinsale showed her feline alter ego on September 15th, 2003 with artfully tousled hair in multiple colors and cat eyes.

The actress' hair was layered towards the ends and cut in a blunt line a few inches below the shoulder. The medium brown base was spiced up with lighter and darker strands in a light blonde and deep espresso. The added depth and 3D-effect is a volume booster, which makes Kate's naturally thick hair appear even fuller. After drying the mane is tousled and shuffled with the fingers. A curling iron gives the ends the desired curve.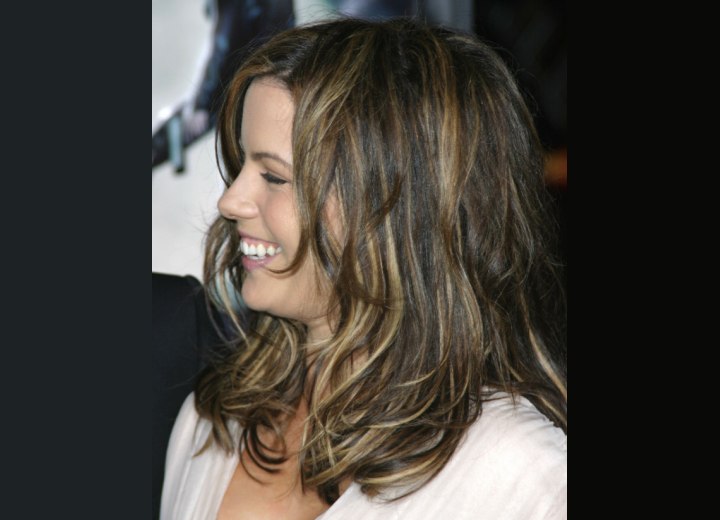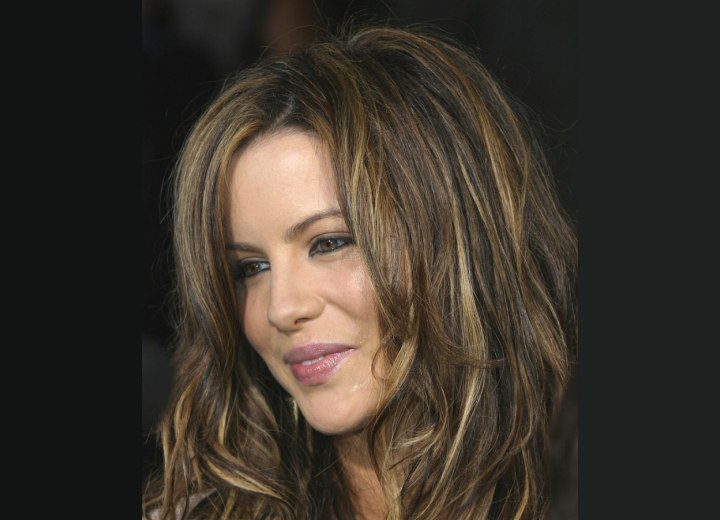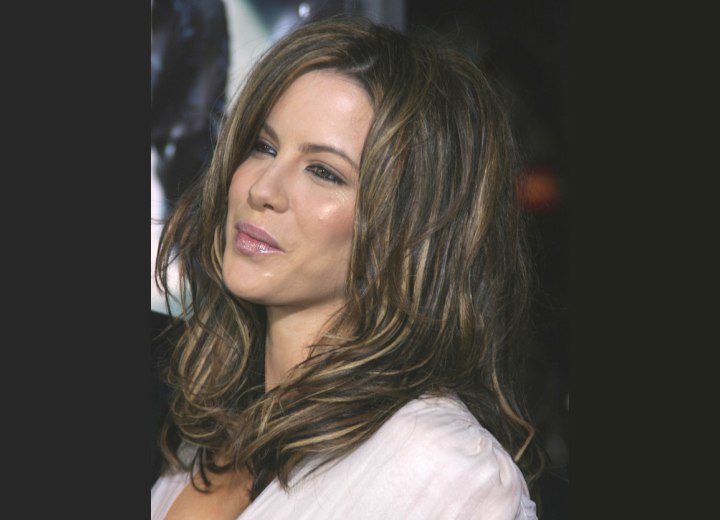 More Kate Beckinsale Hairstyles