Julianne Hough's Hair

On October 3, 2011, Julianne Hough made an appearance at the "Footloose" Los Angeles Premiere event. Her long blonde hair is conveniently swept to one side giving a voluminous effect. Her hairdo is filled with a body of curls that sits on top of her shoulders and moves past her shoulders on the left side of the head.

To the right of her head, the hair is slicked back from the ear to join the left side. An apparent side bang has resulted out of the body of curls on the left side. Julianne is dressed in a red outfit - shorts and a sheer long sleeved pleated front trendy top.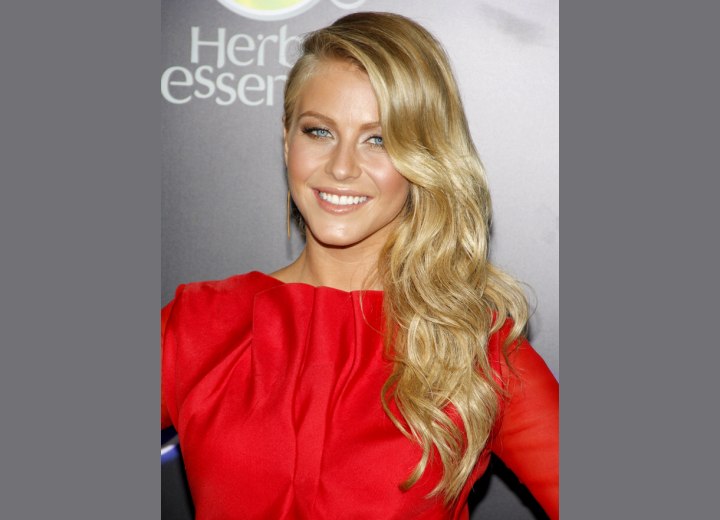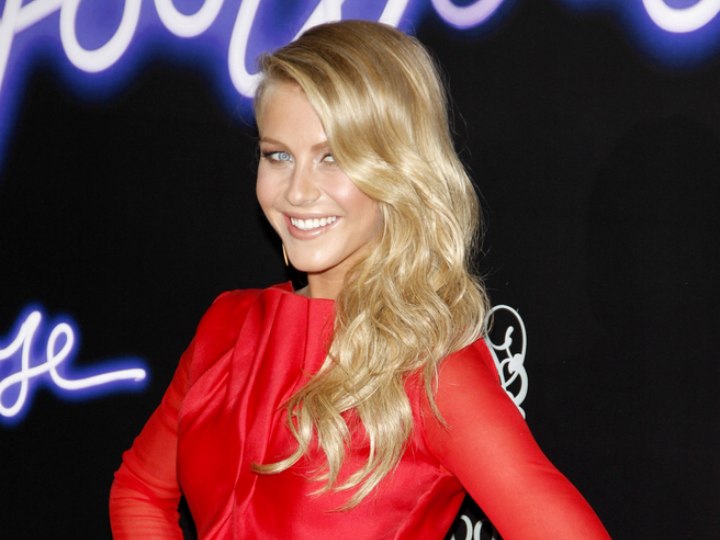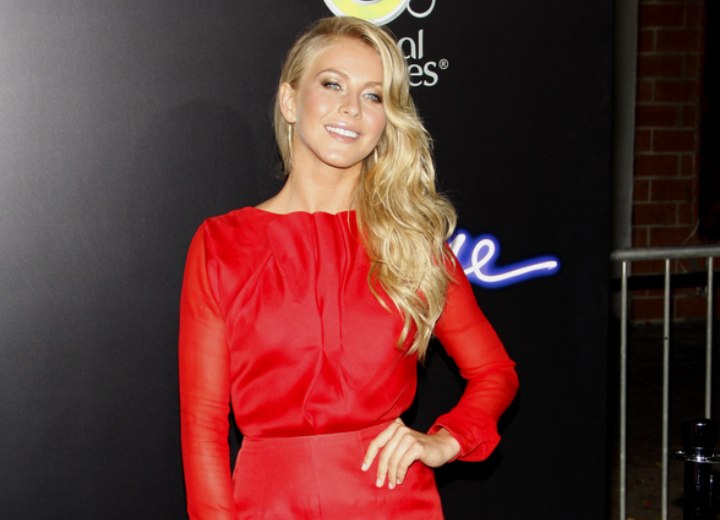 Related Post:
More Julianne Hough hairstyles