Low Ponytail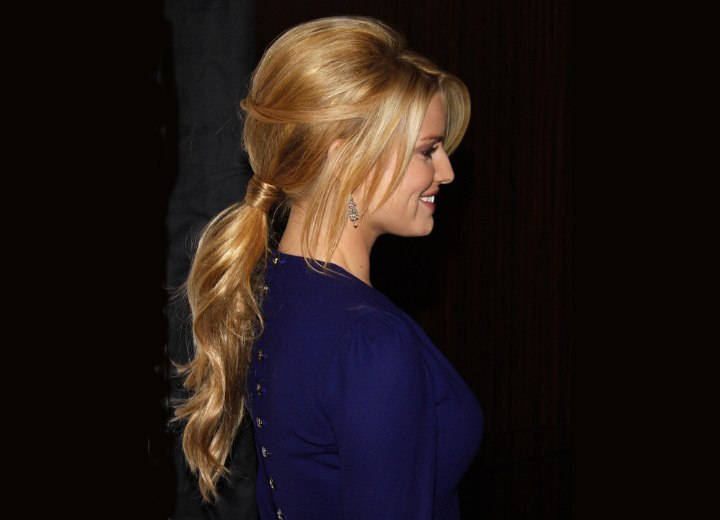 (Scroll down for more photos ↓)

On October 5th, 2007 singing actress and reality TV star Jessica Simpson again channeled the looks of Brigitte Bardot. Inspired by the French movie icon and the fashion of the 60s Jessica's hair was bound to a low ponytail with her own hair wrapped around the base of it.



Gentle teasing brought lift and volume to the crown. All the shorter strands in front of the ear were left free and open, with the bangs forming an elegant diagonal line across the face. A nice touch is one strand of about 1 inch width that was pulled straight to the back and fastened there while creating a nice line on both sides for more visual effect.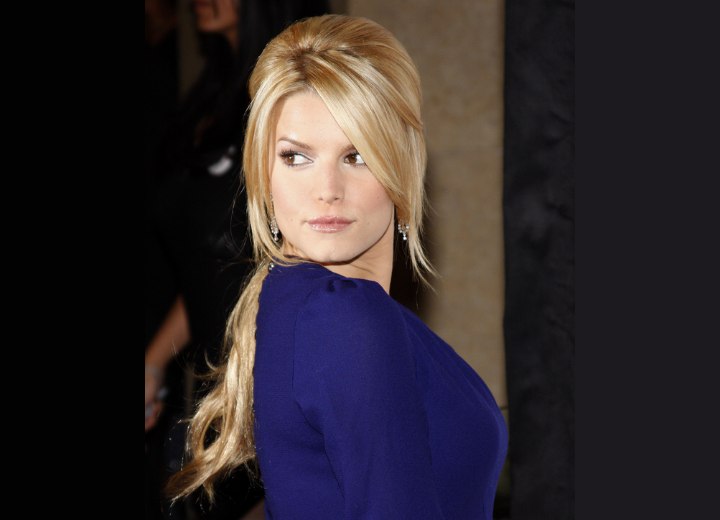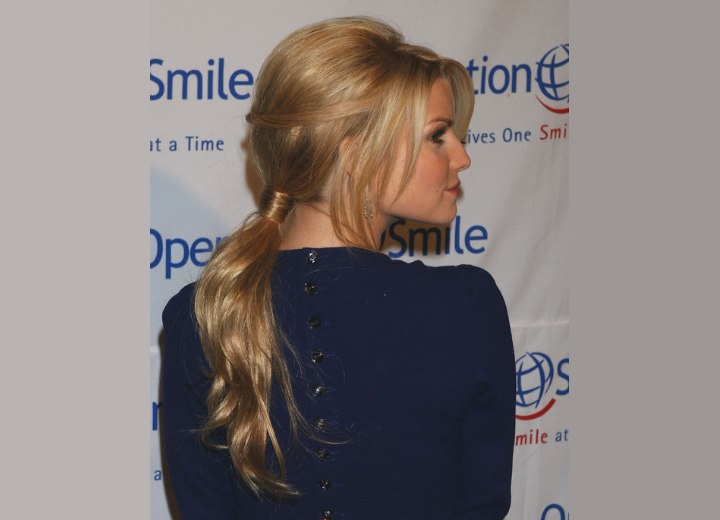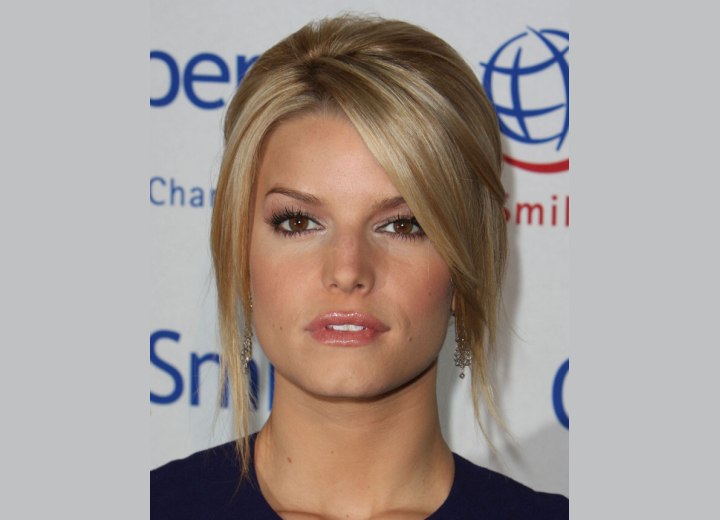 Photos by PR Photos

See also:

Celebrities wearing a ponytail

More Jessica Simpson hairstyles