Long Open Hairstyle

We know that the MTV Movie Awards are a more casual event, but usually gorgeous Jessica Biel appeared on June 5th, 2004 looking like after a long day on the beach. Sporting an off the shoulder transparent poncho shirt and fringy hair even her famous smile did not help very much.

Too much of a good thing was also the blue eye shadow, especially with her green eyes. Blue is a color that has to be used sparingly and in the right places to look good. But nothing can really destroy a natural beauty like Jessica's.

The hair was cut well in large layers towards the ends, and her natural wave came out well in this open style. Perhaps there was a touch too much of smoothing and shine serum?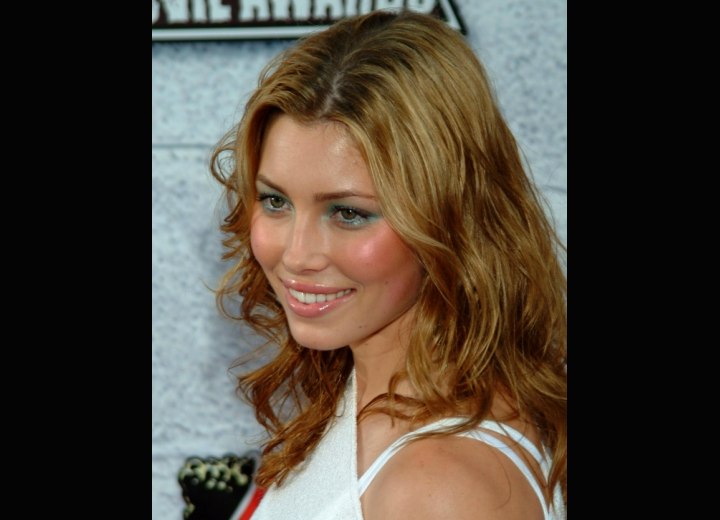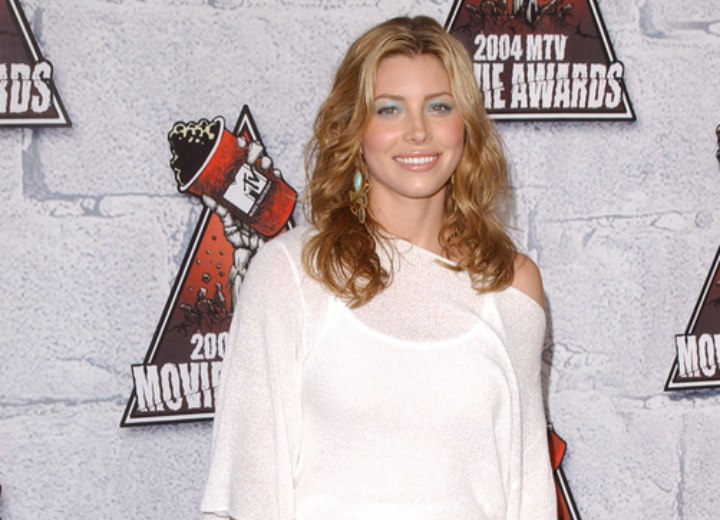 More Jessica Biel Hairstyles