Jessica Alba with Feathered Hair

Feathered hair had its ins and outs over the past couple of decades. Jessica Alba wore a toned down version of it for the "VH1 Big in 2002 Awards" on December 4th, 2002.

Her medium long hair was parted high on the left side and cut in dense layers below the ears. While the upper half was styled smooth and sleek the layered section was blow dried and turned outward in a narrow curve to form the airy and attractive "feathers" that bring a lot of lightness to this look.

The bangs were combed and fixated diagonally across her forehead on both sided, creating an upside down V shape.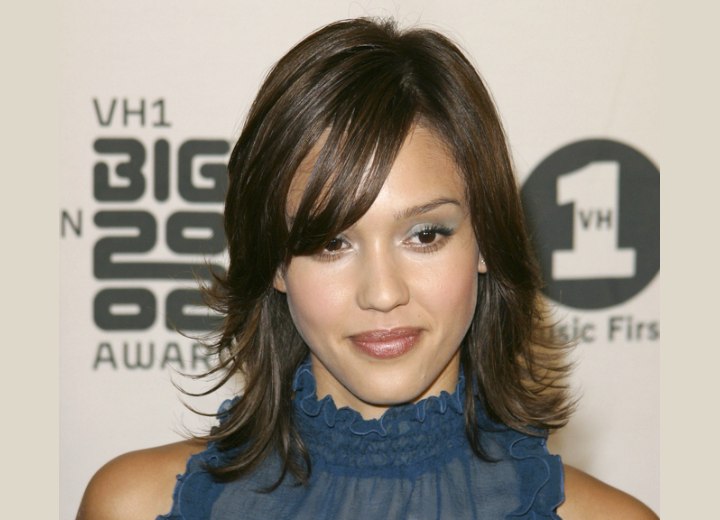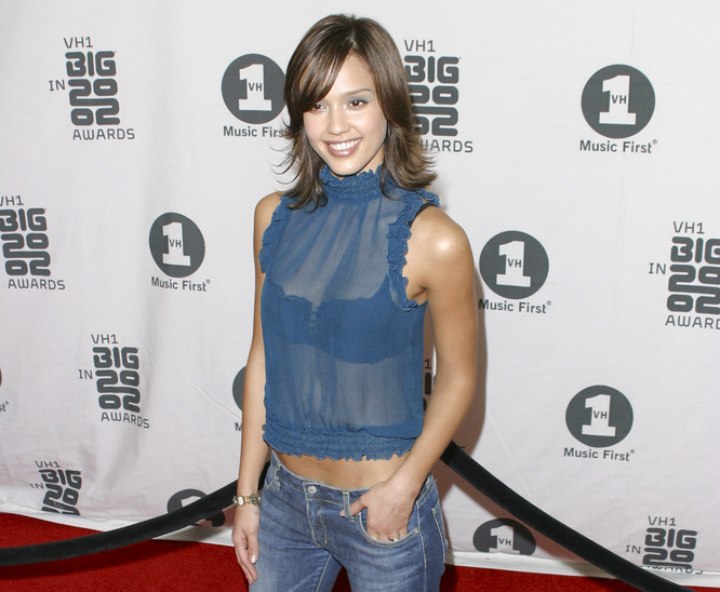 Related Post:
More Jessica Alba Hairstyles