Short Layered Haircut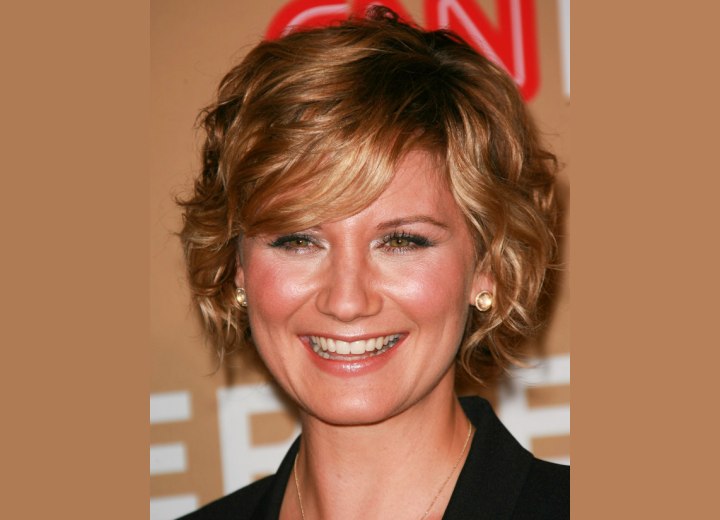 Click to enlarge

Jennifer Nettles modeled her new short layered haircut when she attended the 2010 CNN Heroes: An All Star Tribute in Los Angeles, California on November 20, 2010.

Her short haircut was delightfully curled in short spirals that went over her ears in flippy curls. Jennifer's hair color was designed in multi strips of butterscotch, vanilla blonde and browns and caramels that gave a yummy treat of eye candy for her peers. The top was brought over upon her forehead to cover one of her brows. Her nape is a collar cuffing flip of layers.

Jennifer keeps a medium warm foundation for her makeup and her eyes are promoted by penciled eyebrows, light and dark shadows, lashes, mascara and eyeliner. There is also smudged eyeliner under her bottom lashes which is the coming trend as you will begin to see more and more of different colors of the smudge under eyes. She wears blush and a final coral tone for her lips.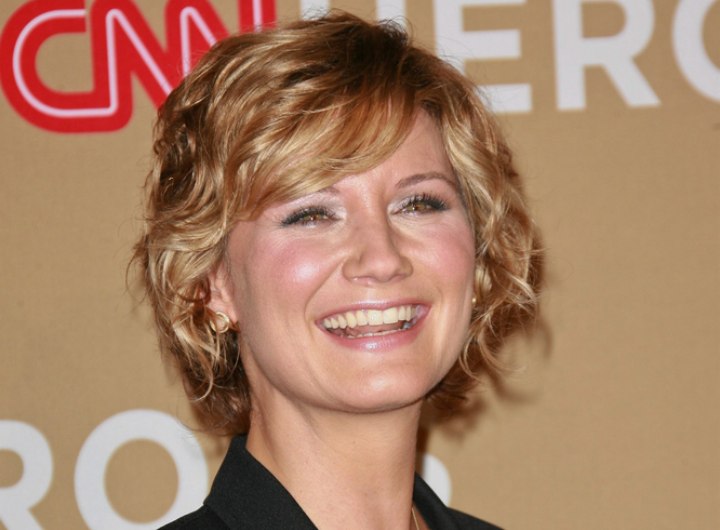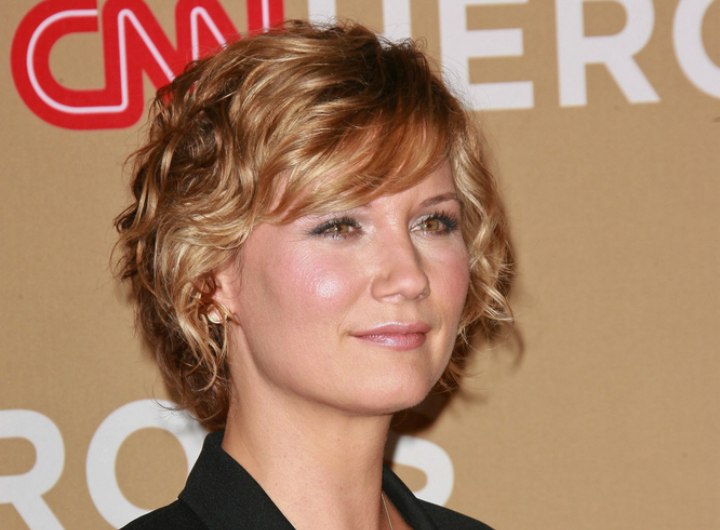 More Jennifer Nettles Hairstyles