Jennifer Morrison with Brown Hair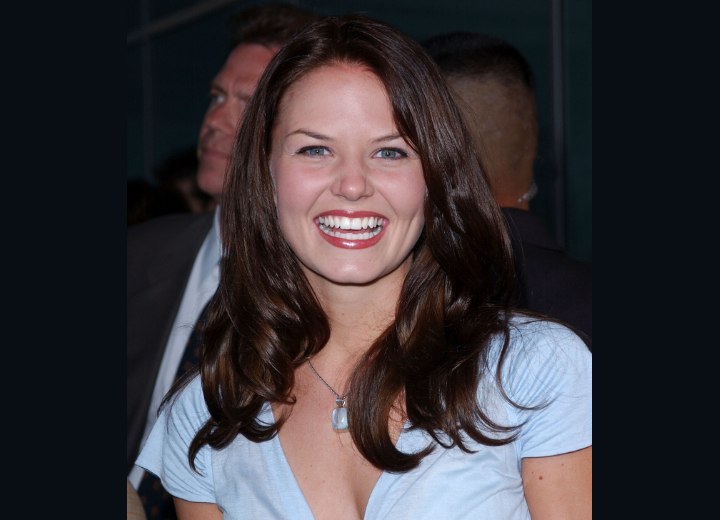 ↓ More Photos ↓

Jennifer Morrison has a big smile for the photographer while we take a peek at her sumptuous hair (May 19th, 2003). Forget about the foils or strips of blonde, she is a lovely shade of warm medium brown and it suits her to a tee! Look at the contrast between her blue eyes and the brown hair.



Her cut is poised in long lengths that have been rolled with a large curling iron developing the idle curls that lie around her shoulders. No bangs for our girl, only a strip of hair that has been smoothed and placed around her face.

She is wearing very light translucent makeup, with eyeliner, light blended shadows, muted warmth and neutral rose lip tint. Her light blue top is a good link with her blue eyes and a contrast for her darker hair.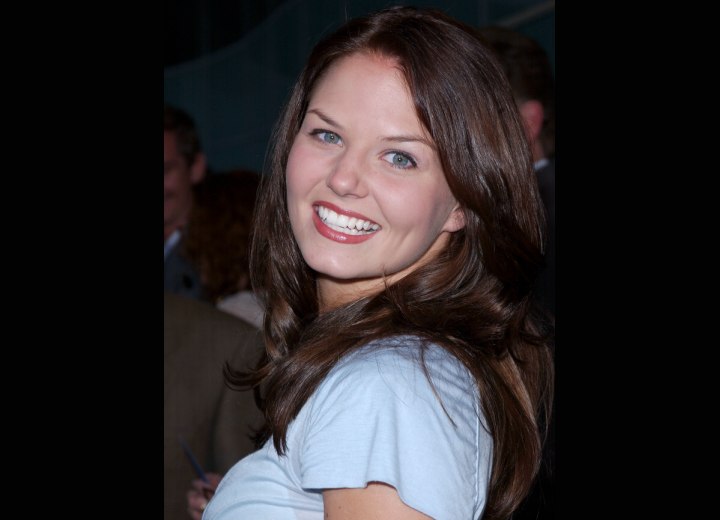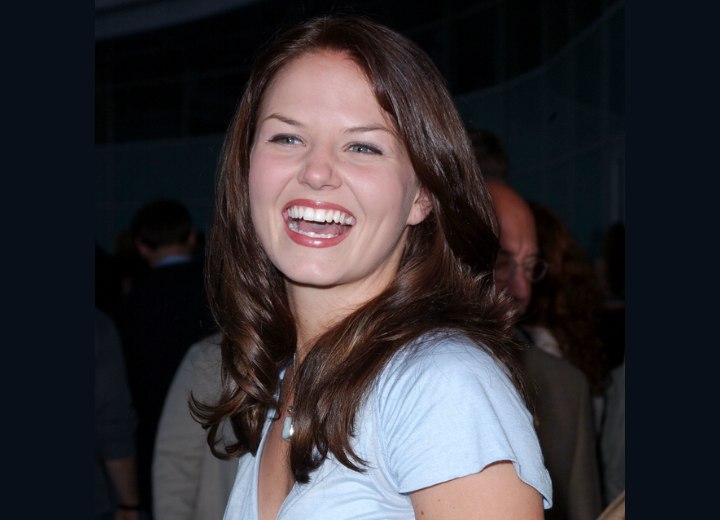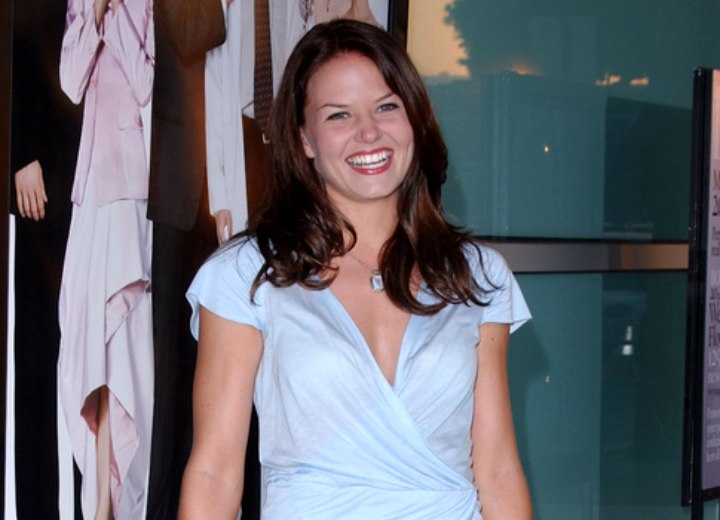 See also:
More Jennifer Morrison Hairstyles