Jennifer Lopez Comb Over Hairstyle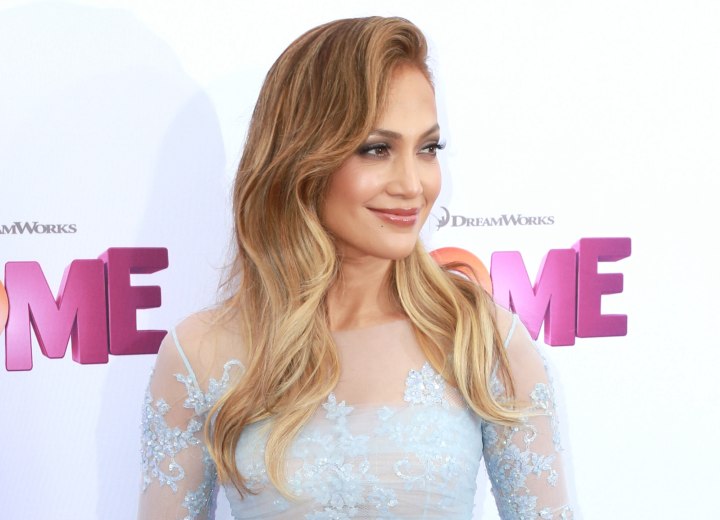 ↓ More Photos ↓

Mega watt super star, Jennifer Lopez attends the Los Angeles premiere of the animated flick Home. The triple threat celebrity brought her twins Max and Emme along to the premiere, as Ms. Lopez is the voice of Lucy.



The starlet and mom wore a more conservative light blue long sleeve tulle and lace cocktail dress, from the Zuhair Murad Fall 2015 collection. She glistened as she graced the red carpet in her crystal adorned Christian Louboutin heels.

Lopez summons old Hollywood glamour with her elegant pin up hairstyle. You too can glam it up old Hollywood style. Begin by applying a smoothing serum with a heat protecting element in it. Next, part the hair off center and back comb sections on the side where the hair will be brought over to.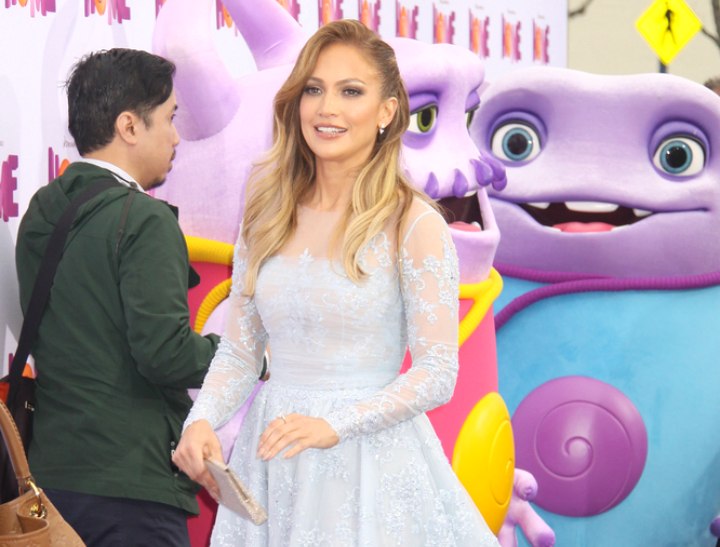 Next, grab a triangle section of hair on the opposite side (from ear to part) and bring it back, smooth it out and secure into place with hair spray and a decorative pin. Then heat up a curling wand on the lowest setting (or hot rollers as they can achieve the same loose curl if the size of the roller is appropriate for the length of hair).

Meanwhile, comb all the hair over to the other side, creating a wave-like motion in the bangs. Use a generous amount of hair spray to secure into place. Take the front sections on each side and wrap hair around the largest part of the wand to create the loose waves seen on Jennifer, here.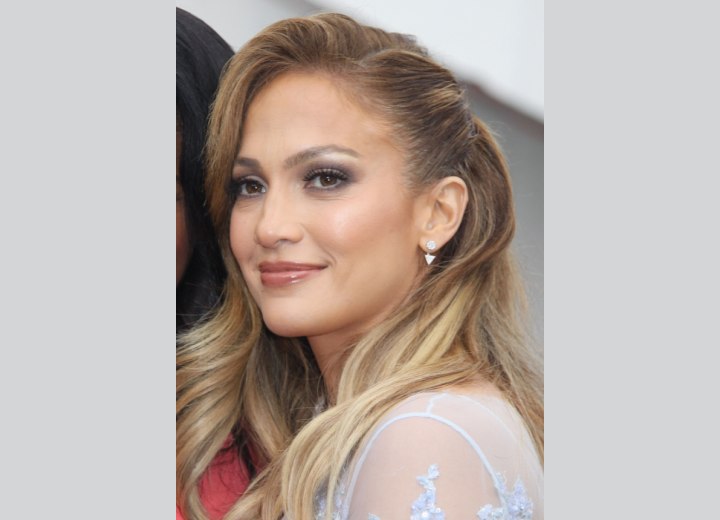 See also:
More Jennifer Lopez hairstyles