Jennifer Lawrence Pixiecut

Jennifer Lawrence is a busy young lady and is out on the town for lots of high-end events! The gorgeous actress glowed at "The Hunger Games: Catching Fire" Premiere in Los Angeles on November 18th, 2013.

Lawrence is photographed here with the same short pixie haircut but with different styling and angled bangs. A good illustration of the versatility of a well cut pixie! She can create tons of unique looks by simply pushing hair in different directions and playing with different styling products and textures.

Here, Jennifer pushes all of her hair forward and adds some spikey texture to the look. Strands are flat ironed for a more sleek and edgy effect. The bangs are forward but are angled slightly to the side to help add interest and frame her face nicely. Jennifer definitely shows that she likes to take risks by chopping huge amounts of hair off and for rocking a sheer dress like this one!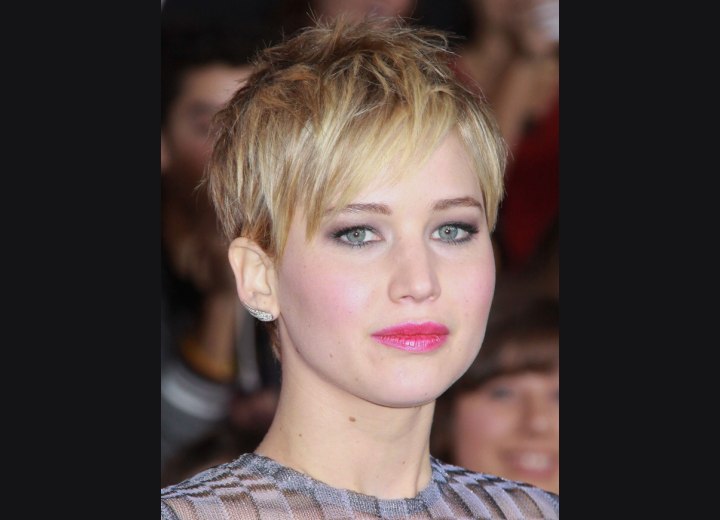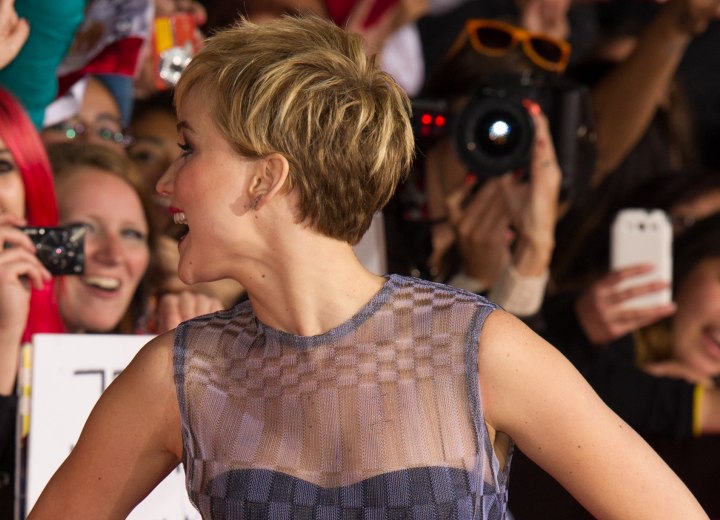 Related Post:
More Jennifer Lawrence hairstyles