Jennifer Beals' Curly Hair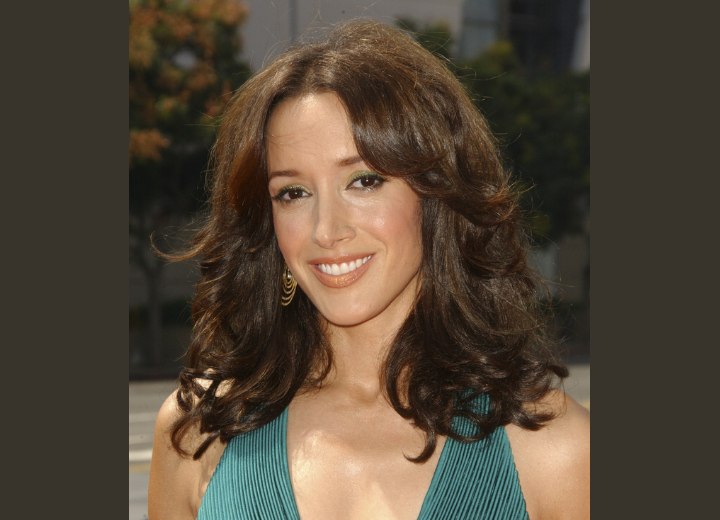 ↓ More Photos ↓

We all change as the years go by and we can observe how Jennifer has only gotten lovelier, this time (September 13th, 2009) with her hair in long informal layers and easy curls that swing up around her shoulders.



The top has a center part that allows for the bangs to be divided and swung over into half waves and parked next to the sides. The bottom of her hair tends to be darker than the top; whereas the top has casts of warmth given that could possibly be from the sunshine. There are also very selective streaks of hair that have been tinted about three levels up from her normal color and this helps brighten up her appearance.

The bright powder blue/teal color of her dress is one of the best choices she could make for her skin tones and hair color, as it seems to neutralize her overall appearance.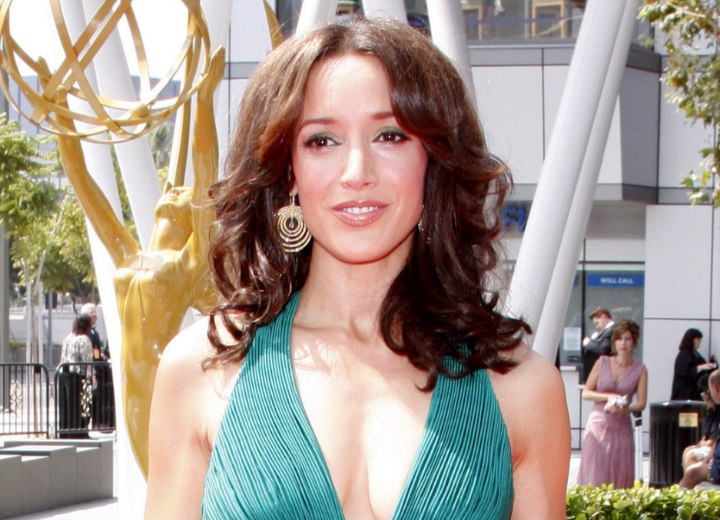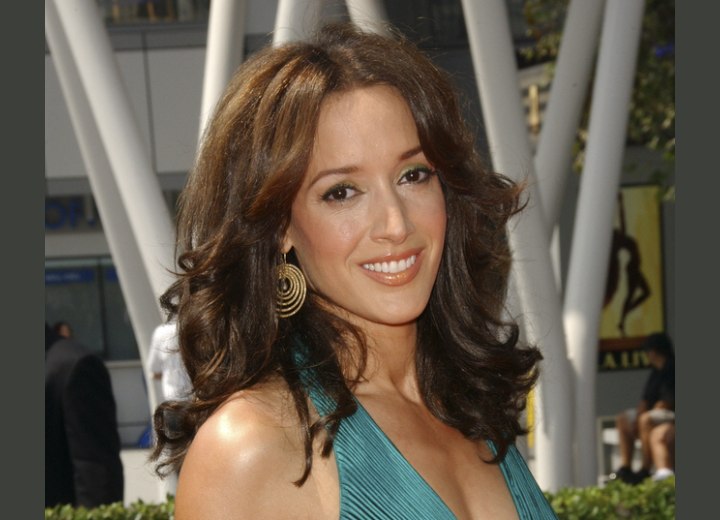 See also:
More Jennifer Beals Hairstyles