Jennifer Aniston

The girl with the golden brown curls is surely flattering to Jennifer Aniston's face when we look at the shine and the structure of the coils that are turned into waves. A softness not otherwise obtained is developed through the curls.

It is also interesting to see the different lines of hair colors that are flowing from her side part. Dark and light browns, blondes and gold, cinnamons and caramels, a colorist's rainbow of a dream come true!

Notice that Jennifer usually keeps her hair clipped up to this length and doesn't allow it to grow any further, in this way she can still have her long hair but keep her ends under control and in good health. No doubt she has gloss for the sheen.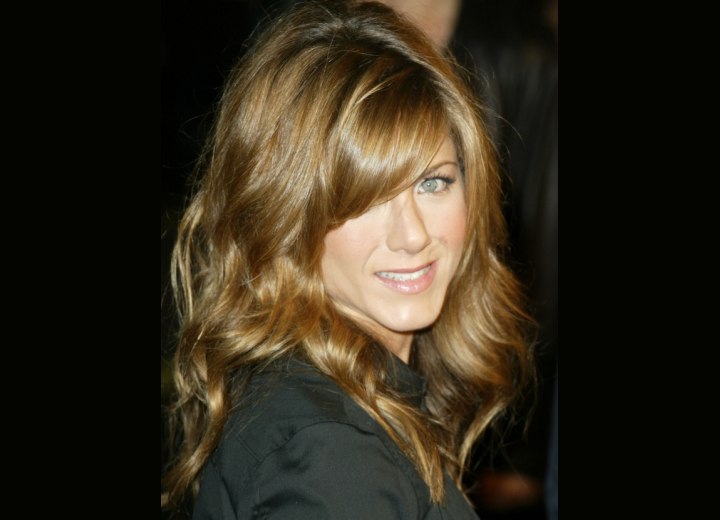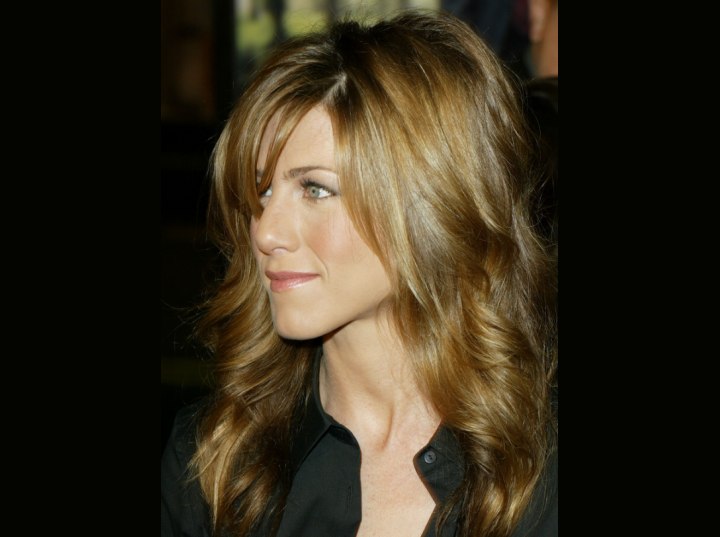 Related Post:
More Jennifer Aniston Hairstyles